Free Initial Consultations

630-580-6373
With offices in Naperville, Joliet, Wheaton & Chicago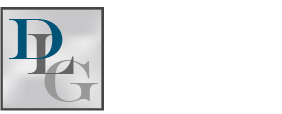 Domestic violence against family members or a loved one is one of the most difficult issues to handle in family law. However, if you are a victim of this type of abuse the law provides protection from your offender in the form of an "Order of Protection." This court order prohibits an attacker from coming near or making any type of contact with you for as long as the order stands.
Illinois Domestic Violence
Under Illinois law, 750 ILCS 60/103 describes domestic violence as abuse of a family or household member. To fall under this category, a family or household member includes:
Spouses;

Parents;

Children;

Stepchildren;

Those who live in the same home;

People who have a child in common;

People who share a blood relationship through a child;

People who have or are currently dating; and

Those with disabilities.
Orders of Protection
There are three types of orders of protection that a victim of domestic violence may file for in Illinois—emergency orders, interim orders, and plenary orders. Emergency and interim orders of protection are there for temporary, short-term protection, whereas a plenary order or protection provides long-term protection.
Emergency Order of Protection
An emergency order of protection can be given by a judge purely on the testimony of the victim, and it can be done without the knowledge of the offender if you believe that you would be harmed if the abuser knew. If you need the offender out of your home, you must show the judge that the immediate danger of further violence outweighs their hardship of being removed from the home. An emergency order of protection typically lasts until you have a full hearing for a long-term order, usually between 14 and 21 days.
Interim Order of Protection
An interim order of protection lasts longer than an emergency order, but less than a plenary order. A full hearing is not necessary for an interim order, but notice must be given to the abuser. The offender must either have made an appearance or at least been informed of the court date. Interim orders are typically used when there is too much time between an emergency order and a plenary order, and they last for up to 30 days.
Plenary Order of Protection
A plenary order of protection can only be issued by a judge after a full hearing with notice given to your abuser. At the hearing, both sides have the chance to put forth evidence. If the order of protection is granted, a plenary order can last up to two years and can be renewed indefinitely.
Contact Our Office Today
At Davi Law Group, LLC, our experienced DuPage County family law attorneys can help you or a loved one get an order of protection against an abuser. If you or someone that you know in Chicago or the western suburbs is in need of help, call or contact our office today for a free and private review of your case.