Free Initial Consultations

630-580-6373
With offices in Naperville, Joliet, Wheaton, Plainfield & Chicago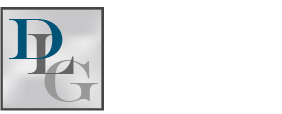 Domestic violence is a significant problem for many individuals, and a serious crime for offenders. It is defined as the hitting, choking, kicking, threatening, harassing, or interfering with the personal liberty of another by a family or household member. Victims of domestic violence can often secure an order of protection against the abuser as long as he or she fits into the class of persons defined as family or household members.
Order of Protection
Information on the Illinois Attorney General's website provides that an order of protection is an order from the court that restricts an abuser from engaging in harmful acts towards their victim and is only available to household or family members. An order of protection can act in the following ways, including others:
Prevents an abuser from continuing threats or physical or mental abuse;
Evicts an abuser from a shared residence;
Orders the abuser to stay away from the victim and other persons listed in the order, including locations where the the victim usually and regularly visits;
Requires counseling for the abuser;
Gives the victim temporary physical custody over any children involved;
Identifies visitation rights, if any;
Awards the victim certain items of personal property or bars the abuser from disposing of certain items of property;
Requires abuser to pay child support for any minor children living with the victim, and potentially other damages;
Requires the abuser to turn over any weapons in his or her possession to local law enforcement; and
Can take other steps to prevent the abuser from engaging in other actions or may require the completion of certain acts in order to protect the victim.
In addition to obtaining an order of protection, a victim of domestic violence can also seek to bring criminal charges against their abuser. Victims may be able to do this by bringing all relevant information to their local state's attorney.
Obtaining an Order of Protection
In order to secure an order of protection against someone, a victim can enlist in the help of a lawyer to file the necessary paperwork in civil court, request an order in connection with a divorce proceeding, request an order in connection with criminal charges for abuse, or seek out ways to obtain the order themselves. It is important to work quickly and take the appropriate steps when attempting to obtain an order of protection to ensure the safety of the victim.
What Happens if the Abuser Violates the Order?
An abuser may violate an order of protection by acting in defiance of a specific directive present within the order. This may include contacting the victim, contacting the victim through a third party, engaging in stalking or harassing behavior, visiting a spot that was banned by the order, or continuing abusive treatment. Violating an order of protection is a crime that is graded as a Class A Misdemeanor, which carries a maximum one-year jail term. Sentencing penalties are increased in correlation with additional violations.
Speak with Our Legal Professionals
If you are seeking to obtain an order of protection, the experienced
DuPage County family law attorneys
at the Davi Law Group, LLC are prepared to help you in any way possible. Contact us today to schedule a consultation to speak about your matter. We have offices located in Warrenville, Wheaton, and Chicago.