Free Initial Consultations

630-580-6373
With offices in Naperville, Joliet, Wheaton & Chicago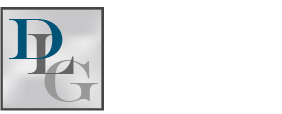 There are several matters that a court will determine during the divorce process in Illinois, and spousal maintenance is among the top issues that a judge will decide. The term spousal maintenance refers to the financial support that one ex-spouse pays to the other, commonly known as "alimony."
The first consideration that a court will review is whether spousal maintenance is appropriate under the circumstances; Illinois law lists a number of different factors to weigh, including income, earning capacity, property, and duration of the marriage.
One point that is often hotly contested is when one spouse's role is focused primarily on domestic duties during the marriage. Two factors under the Illinois divorce statute speak to exactly this type of situation.
"Homemaker" Contribution
Statutory law requires a court to look at whether one spouse sacrificed his or her career opportunities in favor of staying at home to focus on maintaining the household and/or raising children. There are a couple of rationales to support the homemaker contribution:
The contributions of a homemaker have value that should be acknowledged, even if the person does not earn an income from working;
The other spouse can invest more time and resources in developing business opportunities, because the homemaker takes care of essential household responsibilities; and
By sacrificing his or her own career goals, the homemaker spouse does not take away from the marriage skills and training to build a life separate from the other.
Training for Employment
Tying into the homemaker contribution, Illinois law considers the amount of time the spouse seeking maintenance would need to acquire the education and skills necessary for appropriate employment. After a divorce, a spouse that focused on maintaining the household and raising children cannot often jump right into a career. He or she may need additional training and experience to boost the resume.
The amount of time needed to prepare for employment is impacted by parental responsibilities as well. For instance, it is difficult to go to school full time if one ex-spouse has young children to attend during the week.
Consult with a Qualified Attorney on Spousal Maintenance
Illinois law recognizes that a homemaker spouse is entitled to special considerations when determining spousal maintenance, due to his or her unique contribution to the household and choice to forgo certain opportunities during the marriage. Still, a court will weigh all statutory factors together when making provision for spousal maintenance.
Alimony can be extremely complicated when the spouses dispute the terms and conditions, so it is smart to have a lawyer to represent your interests—whether as payor or recipient. The passionate DuPage County family law attorneys at Davi Law Group, LLC have represented many clients in spousal maintenance matters, so please contact our office with questions.
Source:
http://www.ilga.gov/legislation/ilcs/documents/075000050k504.htm