Free Initial Consultations

630-580-6373
With offices in Naperville, Joliet, Wheaton & Chicago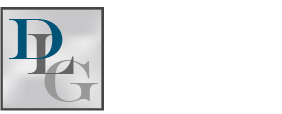 If you are like many other individuals seeking divorce in Illinois, you hope to complete the process with as little cost and hassle as possible. You may have already sought information on the state's Joint Simplified Dissolution of Marriage option for divorcing couples, which is attractive because it keeps expenses low and reduces the amount of time for resolution of your case. However, the fact is that very few couples actually qualify for the process due to the strict legal requirements. The eligibility rules will help you understand why—in most cases—you need a skilled Illinois divorce attorney to handle your matter.
Eligibility for Joint Simplified Dissolution Procedure
As a party seeking to divorce through the simplified process, you both must certify that every one of the following conditions is true when initiating the proceeding:
Neither of you relies upon the other for financial support (alimony);
You both understand that an attorney could help determine eligibility for support;
At least one of you meets the residency requirements;
You meet the issues of proof of irreconcilable differences;
There are no children that resulted from the marriage, whether through birth, medical methods, or adoption, and neither of you are currently pregnant;
You were married for less than eight years;
You and your spouse do not own any real property or retirement benefits, unless the retirement account is individually owned and are valued at less than $10,000;
You both waive any right to spousal maintenance;
All of your marital property, after accounting for debts, is less than $50,000;
Your combined income is less than $60,000, and neither of your individual incomes exceeds $30,000;
You have disclosed all assets and debts to each other, and shared all tax returns for the years you were married; and
You have both executed an agreement, in writing, that divides all assets worth more than $100 and allocated responsibility for joint debts.
Petition, Affidavit, and Hearing
If you determine that you do meet all of these requirements for the Joint Simplified Dissolution process, you must fill out a petition to that effect. It is necessary to attach an affidavit to the form attesting the truth of all statements, which you swear to under penalty of law. In addition, you must both attend a court hearing for a judge to determine your case, as you may be called to testify in the matter.
Skilled Illinois Divorce Attorneys Can Be Affordable
The Illinois Joint Simplified Dissolution procedure to end your marriage has its advantages because of the lower costs, but not all couples will qualify. If you are not eligible, it may be tempting to represent yourself in divorce matters, simply to save money. However, going it alone may actually cost you more in the long run because errors or mistakes are common among litigants without legal training. Only an experienced lawyer has the background in Illinois divorce law to ensure protection of your interests. The passionate DuPage County divorce attorneys at Davi Law Group, LLC have represented many clients—on many different budgets—with their divorce cases. Please contact us with questions.
Source:
http://www.ilga.gov/legislation/ilcs/ilcs4.asp?ActID=2086&ChapterID=59&SeqStart=5200000&SeqEnd=6000000