Free Initial Consultations

630-580-6373
With offices in Naperville, Joliet, Wheaton, Plainfield & Chicago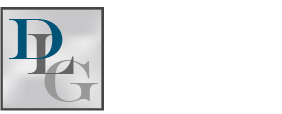 State of Illinois Recognizes Grandparents
Today, family units are made up of all types of individuals. For many children, their grandparents step in to take on a larger role in their upbringing. According to a recently published article, the state of Illinois is taking steps to recognize these positive contributions grandparents are making in the lives of today's youth. The state observed Grandparents' Day recently and praised grandparents who were raising their grandchildren.
Grandparents Day
The Illinois Department on Aging (IDoA) had a large part in celebrating Grandparents' Day on September 7th. The IDoA spoke out positively about grandparents who stepped into the role of parent to their grandchildren and took the opportunity to remind these caregivers about support services that were available to them. A grandparent who resides with their minor grandchildren and is responsible for the majority of their basic care is considered the child's primary caregiver.
The article reports that approximately 100,000 grandparents in Illinois provide care to 220,000 children because their parents are unable to do so. Other statistics show the incidence of grandparents as minor grandchildren's primary caregivers is on the rise. Many instances can lead to a situation in which grandparents choose to fulfill the role of primary caregiver, but some of the more common factors that lead to this situation include drug and alcohol abuse, health issues, death, divorce, or imprisonment.
Recognition
It is important to show grandparents who serve as primary caregivers the recognition they deserve. Without them, many children in the state would likely end up in foster care or possibly even in troubling situations. Grandparents' Day was a chance to thank grandparents who are raising grandchildren and to spread awareness about the aid offered by the state that is available to those with limited resources. More specifically, the IDoA runs a program called Grandparents Raising Grandchildren (GRG) that is devoted to helping in efforts to find, help, and increase awareness awareness of grandparents and other relatives who are serving as primary caregivers over their family's children. The program dates back to 1996 and offers support services such as referrals to local resources, support groups, and legal services. In certain situations, GRG may even provide emergency financial help to those in need for expenses like utilities, medication, food, or clothing.
Child Custody Attorney
It is clear that grandparents in many families in Illinois and across the country fill a need that may otherwise go unfulfilled. If you are a grandparent of a minor child who is interested in obtaining custody or visitation rights, the Wheaton child custody attorneys at the Davi Law Group, LLC may be able to help you. Contact us today to schedule a consultation to discuss your matter. We serve clients in DuPage, Will, Kane, Kendall and Cook County.