Free Initial Consultations

630-580-6373
With offices in Naperville, Joliet, Wheaton & Chicago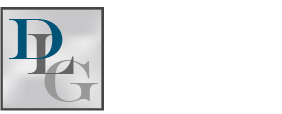 The day before Father's Day is often referred to as "Fatherless Day" and commemorates fathers who are not able to see their children due to death or separation. It is understandable why several groups of single fathers chose that day to rally at the state capitol in Springfield and at a Lake County courthouse. The two rallies were organized by different groups, but the groups have the same goals: increasing fathers' access to their children.
The rally in Lake County was organized by a group called Illinois for Parental Equality, which works to reform family court to give fathers more time with their children. A similar group called Illinois Fathers organized the Springfield rally. "It can be very hard to spend time away from your child. It's heart-wrenching," said Illinois Fathers supporter Nick Hickman at the rally.
Are Courts Biased Against Fathers?
Ben Winderweedle, president of Illinois for Parental Equality, feels that the odds are stacked against fathers in family court. However, some people who work in family court do not agree with him. One longtime Libertyville attorney was quoted by the Chicago Tribune as saying that he does not see bias one way or another and that the trend has been towards judges granting more equal parenting time between the mother and father. Other fathers' rights activists want the default to be 50/50 time between the parents so that the children have equal time with both parents. However, many judges avoid this due to concerns about the child's stability.
Fatherless Children
Whether courts are biased or not, there are unfortunately many children who are growing up without a father. A little over a quarter of children are growing up without a father in the home, a percentage that has held steady over the last five years. One of the attendees at the Lake County rally told reporters that children who grow up without their fathers are more likely to have behavioral and psychological issues, are less likely to go to college, and suffer from other negative consequences to their well-being.
Parenting Time and Responsibility
At the beginning of the year, changes were made to Illinois family law, including major changes to the custody provisions. Instead of custody and visitation, Illinois law now looks at parenting time and parenting responsibility. Parenting time covers where the children live and when the other parent gets to see the children. It is mainly so far just a change in name, but it also signifies a change in the way that the court is starting to approach custody matters and acknowledges that both parents have rights to parenting time. Parenting responsibility refers to which parent gets to make what decisions.
DuPage County Visitation Lawyers
If you are a parent looking for increased access to your children, you need a knowledgeable visitation lawyer on your side to help fight for you in court. Our passionate DuPage County visitation lawyers at Davi Law Group, LLC, can help to fight for your rights to your children.
Sources:
http://www.wandtv.com/story/32250097/illinois-fathers-raise-awareness-about-fatherless-day-at-capitol
http://www.chicagotribune.com/suburbs/lake-county-news-sun/news/ct-lns-parental-equality-courthouse-rally-st-0618-20160617-story.html