Free Initial Consultations

630-580-6373
With offices in Naperville, Joliet, Wheaton & Chicago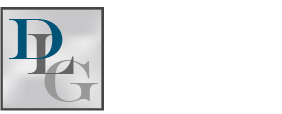 At the start of 2016, Illinois implemented several changes to its family law. Specifically, changes were made to Illinois divorce law.
There are no longer any grounds for divorce besides irreconcilable differences. Additionally, the term "custody" was eliminated, as well as the requirement for court approval in order to move with a child, pending the destination is within a certain radius.
Though the changes may be small, they indicate important modifications in procedures and concepts made by the legislature.
No More "Custody" and "Visitation"
Previously, the language in the law used the terms "custody" and "visitation." Now, the law uses the terms "decision making" and "parenting time," respectively. One of the major reasons why the law moved away from the word "custody" was because it was unclear and left parents confused.
A parent would ask for "custody," meaning that he or she wanted the child to live with him or her. However, the court also defined custody as the power and ability to make decisions on behalf of the child, such as school choice or medical decisions. Now, the court has changed the terminology to make it more straightforward by calling it "decision making."
The term "visitation" was also seen as problematic, but for a different reason. The legislature felt that visitation was not an appropriate word to call a parent spending time with his or her children—parents are not mere visitors in their children's lives.
Change in Relocation Laws
In the past, parents would have to obtain court permission to move out of state with a child, but they could move anywhere within Illinois without notifying the court. Now, parents do not need to get court permission if they are moving 25 miles or less away from where they stay. It does not matter whether the move is in state or out of state. Only the distance is important. This change was intended to make it easier for a parent to move if he or she wants to, while still requiring court permission if he or she is planning to move the child far away from the other parent.
No More Fault Divorce
The change in fault divorce has been a long time coming and it follows the trend of divorce laws. Previously, couples could get divorced for several different reasons. Couples could allege adultery, drug addiction, or other fault grounds in the divorce petition. Additionally, there was a no fault option for irreconcilable differences. However, couples had to live apart for two years before they could obtain a no fault divorce. Now, there is only no fault divorce and the waiting period is only six months.
Let Us Help You with Your Family Law Case
If you are thinking about divorce, please contact a knowledgeable divorce attorney to help you with the process. Our skilled DuPage County divorce attorneys at Davi Law Group, LLC can assist you with all of your divorce and family law needs.
Source:
http://www.ilga.gov/legislation/ilcs/ilcs5.asp?ActID=2086&ChapterID=59