Free Initial Consultations

630-580-6373
With offices in Naperville, Joliet, Wheaton & Chicago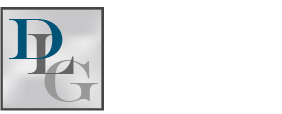 This fall, important aspects of Illinois family law will change. SB57 is Illinois' effort to change the way family law is practiced in Illinois.
Illinois law now rejects determinations of fault in divorce and seeks to remove the stigma of being a non-custodial parent. The new provisions accept the fact that marriages do not always work out and seeks to ensure that a child's needs are met.
Understanding these these changes will be critical for couples seeking divorce and creating custody agreements in the near future. It is important to consider these changes to Illinois family law that may affect you in the future:
Divorce Processes
Abolishes accusatory grounds for divorce (eg. mental cruelty, adultery). As such, irreconcilable differences will be the only grounds for divorce;
Reduces the separation period from two years to only six months;
Provides a new method to value marital assets;
Makes joint simplified divorce available to more people by raising income caps from $35,000 to $60,000;
Codifies the common law practice of requiring a couple to sell assets, or borrow money, to pay professionals involved in the divorce;
Clarifies the treatment of commingled marital and non-marital property; and
Allows the court to appoint experts to value assets.
Custody and Visitation
Removes the words "custody" and "joint custody" and replaces them with "parental responsibilities" and "parenting time";
Requires custodial parents seeking to move to request a parenting plan modification;
Allows parents related through marriage and grandparents to seek "parental responsibilities";
Removes the words "custody judgments" and "joint custody judgments" and replaces them with the words "parenting plan"; and
Requires a divorcing couple to submit a proposed parenting plan four months after custody discussions begin.
Spousal Maintenance/Support
Codifies the common law practice that terminates maintenance payments on the date of remarriage or cohabitation; and
Requires a former spouse receiving maintenance to notify the support spouse of his or her remarriage.
These new changes focus on diminishing feelings of winning or losing in child custody agreements, and ultimately redefine the legal processes for divorce. The new changes also revise important areas such as alimony, child support, college contributions, visitation abuse and enforcement. The new law will apply to cases filed on or after its effective date and all unresolved issues in all cases pending on the law's effective date.
Contact an Attorney
The decision to divorce is usually complicated. New changes to divorce and custody law in Illinois aim to make the process easier for a divorcing couple and their children. If you are considering a divorce and want to understand how the new law may affect you, contact the DuPage county divorce attorneys at Davi Law Group, LLC. We can guide you through the new changes as you begin your divorce. Please contact us to discuss your case.
Source:
http://www.ilga.gov/legislation/99/SB/PDF/09900SB0057lv.pdf