Free Initial Consultations

630-580-6373
With offices in Naperville, Joliet, Wheaton & Chicago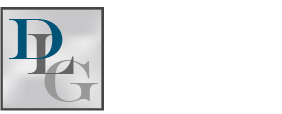 The Illinois budget crisis has been in the news often, but it has had an unfortunate, relatively unknown impact on the victims of domestic violence. According to an April 3, 2017 report in Crain's Chicago Business, there have been no new funds dedicated to the state's domestic abuse programs; some of these groups offer legal advice and counsel to individuals seeking to protect themselves and their families from violence.
If you are a victim of domestic violence, you do have options to ensure your safety despite the lack of money for certain programs. Instead of attempting to go it alone, consult with a domestic violence attorney who knows the law and court procedures in Illinois.
Statutes on Domestic Violence
The Illinois Domestic Violence Act is the primary statute covering violence, but the Illinois Marriage and Dissolution of Marriage Act also applies in certain situations. There are key definitions to put the law in context. First, abuse can come in many forms, so you do not have to establish actual, physical attacks to seek protection. Harassment, intimidation of one of your children, and interference with personal freedoms can also be abusive. Second, the law protects a person from abuse by a family or household member, a definition that includes spouses, parents, unmarried couples that share a child, and individuals who have a relationship.
Petition for Order of Protection
Anyone who has been abused or received threats of abuse can file a petition for an order of protection; a person can also file on behalf of a minor child or disabled adult. The law allows for a petition to be filed as its own cause of action, or in connection with divorce proceedings or a criminal case. The petition must include a verified affidavit alleging the details of the abuse by the family or household member. The order of protection may prevent the abuser from being within a designated distance from the petitioner, prohibit contact, or ban the offender from a location—such as the petitioner's place of work or home.
A petitioner can file for an order of protection on an emergency basis, which means that notice to the abuser is not required. The court can issue the order for a period of time on an ex parte basis, which means the respondent does not have a chance to respond to the allegations until after the order is issued.
An Illinois Domestic Violence Attorney Will Fight to Protect You
The resources that were once available to victims of domestic violence may be limited by Illinois budget issues, but that does not mean you have to fend for yourself against abuse by an offender. A qualified lawyer can help you with such proceedings as emergency orders of protection, temporary restraining orders, and more extended court protections. For more information, please contact the law offices of Davi Law Group, LLC. Our compassionate, experienced DuPage County domestic violence attorneys are here to help.
Source:
http://www.chicagobusiness.com/article/20170403/BLOGS02/170409982/group-tallies-the-horrid-cost-of-illinois-budget-war