Free Initial Consultations

630-580-6373
With offices in Naperville, Joliet, Wheaton & Chicago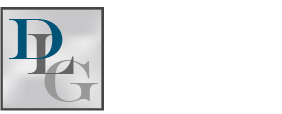 Very few divorce cases are uncontested, where the divorcing couple agrees on all aspects of the split. In a contested divorce, the spouses have a couple of options when deciding how to resolve their issues. One option is to litigate the matters, but another viable option for divorcing spouses is through mediation.
What is Mediation?
Mediation is a process where a neutral third party handles all of the issues in your divorce. You and your divorcing spouse sit down with a mediator and discuss the contentious issues in a private forum. Then, the mediator helps to craft a solution in which both parties are satisfied.
The spouses then take the mediated agreement to court, where it can be approved by the family law judge. Mediation can cover all contested issues in a divorce, including child custody, visitation, spousal support, tax considerations, disposition of the residence, division of property, and the division of debt.
Benefits and Drawbacks to Mediation
There are several benefits and drawbacks to using mediation in a divorce proceeding, and they should be considered carefully before deciding how you want to handle the issues in your contested divorce. Mediation is most beneficial to couples that are willing to sit down amicably and rationally discuss their issues. However, this process may not be the best option where one or both spouses are unable to discuss the disposition of the marriage or have anger issues that may impede the process.
Benefits
If you and your spouse can sit down and discuss your divorce issues with a mediator, there are significant benefits to the process. Mediation can help a couple understand the laws governing the distribution of their marriage, identify problem issues, and negotiate a settlement that both parties are comfortable with. When a child is involved, mediation can be used to provide a less confrontational setting about their best interests and come to an agreeable joint parenting decision.
In addition, mediation ensures that you are not given a boilerplate settlement that may not be completely agreeable to your situation. Mediation allows you to craft your own agreement in your own words. You can also address emotional and psychological issues during a mediation that would not get addressed in court, such as issues of infidelity. Finally, all conversations and decisions made in a mediation are confidential, so if one party repudiates it cannot be used against them later in the divorce.
Drawbacks
Unfortunately, there are drawbacks to mediation that are simply unavoidable. Divorce can be a traumatic experience, and discussing these issues with your spouse can sometimes be too difficult to handle. In addition, a mediation is not set in stone, and either party can later retract his or her acceptance of the mediation agreement during the divorce. Finally, a mediator is not your legal counsel and is not allowed to give you advice while the mediation is ongoing.
Call Our Office Now
Call our office or contact us today if you or someone that you know in Chicago or the western suburbs is considering mediation for their divorce. Our DuPage County family law attorneys are experienced in mediation matters and can provide you with a free and confidential review of your case.