Free Initial Consultations

630-580-6373
With offices in Naperville, Joliet, Wheaton, Plainfield & Chicago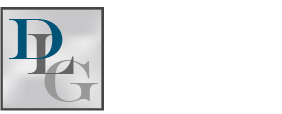 Today, in Illinois family courts, the divorce process is governed by the Illinois Marriage and Dissolution of Marriage Act ("Act"), which was passed in 1977. Society was different back then, and the Act was created to address the many issues families were facing. Today, however, the landscape of society has changed and families have several new needs that the Act can no longer satisfy.
In order to get divorced under the current statutory scheme, you have to identify a specific ground that provides for the dissolution of marriage or you must have been separated from your spouse for at least 24 months. There are many grounds for divorce in Illinois, some of which include adultery, cruelty (mental/physical), drunkenness, and irreconcilable differences. In certain instances, people desiring divorce have used these grounds to obtain an unfair advantage over the other spouse when it came to child custody or alimony, among others.
Senate Bill 57 and its Changes to Divorce Proceedings
As the laws stands today, after you choose a ground for divorce, you have to have a hearing in court to prove such a ground and why you should be granted a divorce. This hearing uses both time and money. It often distracts spouses from focusing on other important issues such as child custody, alimony, and marital property division.
Under Senate Bill 57, which will amend the Act, this hearing will be eliminated and you will no longer be required to choose from the multiple grounds for divorce. The only ground for divorce in Illinois, beginning in 2016, will be irreconcilable differences. Furthermore, the requirement of 24 months for a no fault divorce has been reduced to six months.
Additionally, the amendment affects how family courts will value assets. The court is required to use a fair market value method, which will require the court to measure the value of the property at the date of the hearing or by a date agreed to by both parties. If the marital/non-marital property or assets are very complex, and require the assistance of a financial expert, the court can seek such an expert. The parties will be able to cross-examine this expert and the costs of the expert will be allocated between the parties.
The cap for a low-cost joint divorce, considered a fast-track divorce, is only available to those couples whose income is under $30,000. Senate Bill 57 makes this streamlined type of divorce available to many more people. If both spouses desire a divorce, and their income is less than $60,000, they can file for a low-cost joint divorce.
Consult an Attorney
Illinois law is constantly evolving to suit the needs of society. Therefore, if you are considering divorce or are facing related family law issues, it is important that you speak with an experienced DuPage County family law attorney who knows how these new changes will affect the outcome of your case.
Sources:
http://www.ilga.gov/legislation/ilcs/ilcs5.asp?ActID=2086&ChapterID=59
http://www.ilga.gov/legislation/99/SB/09900SB0057lv.htm