Free Initial Consultations

630-580-6373
With offices in Naperville, Joliet, Wheaton & Chicago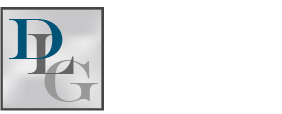 One of the biggest issues that arises during the divorce process is the distribution of property to each spouse. Who gets the house, cars, furniture, personal effects, and more must all be agreed upon by the spouses or the court in a divorce. Illinois decides issues of property through a process known as "equitable distribution."
Equitable Distribution
The purpose behind an equitable distribution of property is to divide the property accumulated as a married couple in a fair and equitable way. It is important to note that fair does not always mean equal; therefore, one spouse may receive more in the distribution of property if a judge deems it to be fair.
The equitable distribution of property only applies to marital property. It does not apply to the non-marital property of each spouse. Illinois code section 750 ILCS 5/503 defines non-marital property, marital property, and how to convert one type of property to the other.
Non-Marital Property
According to the law, non-marital property is defined as all property acquired by one of the spouses before a marriage. In addition, the law also considers the following items as non-marital property in a divorce:
Property acquired by gift, legacy or descent;

Property acquired in exchange for property acquired before the marriage;

Property acquired by a spouse after a judgment of legal separation;

Property excluded by valid agreement;

Any judgment or property obtained by judgment awarded to a spouse from the other spouse;

Any increase in the value of non-marital property; and

Any income from non-marital property.
Marital Property
The law defines marital property as all other property acquired by either spouse during the course of a marriage. This includes any property that is co-owned by the spouses through joint tenancy or tenancy in common, pension benefits, stock options, and life insurance policies of either spouse, as well as any applicable military benefits.
In addition, non-marital property can be converted into marital property if it is used for the benefit of a marriage or otherwise commingled between the spouses to the point where there is a loss of identity as to who owns the property.
Non-marital property can also be converted to marital property if the other spouse substantially worked on, improved, makes a contribution to, or appreciated the value of the property brought in as non-marital property by the other spouse. However, if it is possible, the court may calculate the contribution and reward the spouse elsewhere with that value in the divorce settlement.
Call an Illinois Family Law Attorney
The valuation and distribution of property can be one of the most contentious issues in a divorce. If you or someone that you know has questions regarding the equitable distribution of property in their divorce case, Davi Law Group, LLC can help. Let an experienced DuPage County family law attorney provide you with assistance. Call 630-580-6373 today.