Free Initial Consultations

630-580-6373
With offices in Naperville, Joliet, Wheaton & Chicago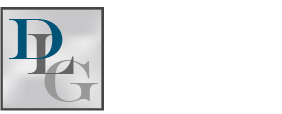 It is no secret that Illinois child welfare system, specifically the Illinois Department of Child and Family Services (DCFS), has various problems that need to be fixed. The Chicago Tribune describes the state's child welfare system as "troubled." However, hope is on the horizon.
A federal judge recently approved an Illinois plan to make massive changes to the system and to keep more children in home-like environments rather than in institutions.
Issues with DCFS
In the past, DCFS has been criticized for not doing a sufficient job at keeping the children in its care safe and well treated. The children that end up in DCFS custody are often the most vulnerable; hence, it is even more important that these children are treated humanely.
The American Civil Liberties Union (ACLU) has been monitoring the Illinois DCFS for decades and has been critical of the state's use of residential juvenile detention facilities. Last year, a court appointed a panel of experts who found that the Illinois DCFS system needed sweeping reforms and also suffered from systemic deficiencies.
The Plan for Reform
On September 28, 2016, a federal judge approved a plan that would make several changes to DCFS. While the plan was only recently approved, it has been in place for the past six months and reforms were already underway. According to the Chicago Tribune, DCFS director George Sheldon has acknowledged that there is still a lot to do, yet progress has been made throughout the past six months.
The plan includes provisions to expand community-based mental health services, a massive retraining of DCFS staff, the reduction of the number of young people in institutional settings like residential treatment centers, and an increase of youth in more permanent homes. Additionally, DCFS hopes to get to children and families earlier to help prevent children from going into DCFS custody in the first place.
To accomplish these goals, DCFS has promised to use more therapeutic foster homes to keep kids out of institutions. Also, pilot programs are in the works which will coordinate care for young people in DCFS care who have severe psychiatric or behavioral problems—a centralized team will work with the youth and help them be successful in the least restrictive environment possible.
FInally, the plan includes oversight by independent experts which adds a level of accountability that was not previously part of the system. Oversight of the plan and its implementation will be made by the court as well.
Reach Out to Us for Help
If your child or another young person close to you is under the care or custody of DCFS, it is important that you have a knowledgeable attorney on your side to represent you or your child's interests during DCFS hearings. Our dedicated DuPage County DCFS hearing attorneys at Davi Law Group, LLC can present your case and fight for your rights.
Source:
http://www.chicagotribune.com/news/local/breaking/ct-dcfs-overhaul-plan-approved-met-20160928-story.html