Free Initial Consultations

630-580-6373
With offices in Naperville, Joliet, Wheaton, Plainfield & Chicago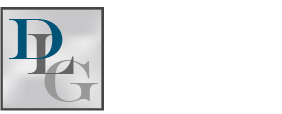 Illinois DCFS Investigations: Understanding the Initial Stages
When you receive word that you are being investigated for child abuse allegations by the Illinois Department of Children and Family Services (DCFS), it can seem like your world has been turned on its head. While there are plenty of horrific cases handled by DCFS, there are also many that are unfounded or simply a misunderstanding. If your matter falls within one of those categories, you are no doubt overwhelmed and distraught. Fortunately, you can fight the allegations and it is best to do so with an Illinois DCFS hearings lawyer by your side.
Call-in to the DCFS Hotline
Investigations into child abuse and/or neglect start with a call into the State Central Register Hotline, a call center in Springfield, IL, that is dedicated to dealing with child abuse situations. An employee for DCFS answers the call and takes information from the caller, in an attempt to determine whether the facts support the possibility of harm or risk of harm to a child. Anyone can make a call to the Hotline, including family members, friends, teachers, neighbors, and other individuals. After the DCFS staff member completes the call and necessary paperwork, he or she forwards the information to the agency county office where the child resides to officially initiate the investigation.
DCFS Works with Police
Some cases of child abuse also involve criminal charges, so police may be the first to get a call; law enforcement would then refer the matter to DCFS for investigation. Alternatively, DCFS may determine through its own investigation that criminal charges should apply. The agency may then inform police about the situation. Therefore, police and DCFS may coordinate their respective investigations, and you should be aware that officials from both entities may be involved.
Your Rights to Access Information
You are not entitled to know the identity of the person who called the DCFS Hotline, and the agency will not provide this information under strict confidentiality rules. However, you are allowed to review the allegations against you. When you receive notice that you are being investigated, the allegations include a coded number that you can look up to determine the nature of the allegation.
Talk to an Skilled DCFS Attorney Right Away
DCFS hearings and investigations are very serious matters under Illinois law, impacting your relationship with your children and potentially carrying criminal penalties. If a misunderstanding or mistake has lead the agency to contact you about your child, it is critical that you retain a skilled attorney immediately. You cannot attempt to go it alone in this type of case, especially when your parental rights and future are at stake. An experienced lawyer will protect your rights and take advantage of all available options to clear you of wrongdoing. For more information or with questions, please contact the experienced DuPage County family law attorneys at Davi Law Group, LLC today.
Source:
https://www.illinois.gov/dcfs/Pages/default.aspx