Free Initial Consultations

630-580-6373
With offices in Naperville, Joliet, Wheaton & Chicago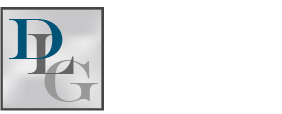 Fathers offer something special to their children. They are more likely to engage in physical activity with their kids than moms, and they can help children understand societal roles. Unfortunately, dads continue to receive less parenting time than mothers when the family separates in a divorce. What is more, Illinois is one of the worst states for dads seeking shared or equal parenting time. What might this mean for your Illinois divorce case, and how can you increase the time you might receive with your children? The following information explains.
Illinois Ranks as One of the Worst States for Shared Parenting
Recent data indicates that children do not suffer, but instead typically benefit greatly from equal time with both parents. In light of this information, many states have started to move toward more equal parenting time among divorcing parents, and 25 attempted to implement laws that would either encourage 50/50 shared parenting time or make it the default. Illinois has even attempted to increase the amount of parenting time that dads receive in divorce, but the state continues to lag behind many other states in the country. In fact, one survey found that Illinois children spend an average of only 23.1 percent of their time with their fathers. Thankfully, under new state laws that have been implemented over the last couple of years, fathers can fight for close to equal time with their kids.
Pursuing Your Fair Share of Parenting Time in an Illinois Divorce
Illinois dads may feel that the fight for their fair share parenting time is worth the effort, but it is still critical that they are prepared for the sometimes lengthy and contentious process. Know your rights and ensure you have seasoned, competent legal assistance on your side. Also, consider taking some of these other steps:
Consider a mediated or negotiated divorce, as these are often less contentious;
Document all attempts to spend time with your child(ren);
Minimize communication with your spouse by going through your attorney; and
Prepare for a litigated divorce in the event that negotiation or mediation is unsuccessful.
Contact Our Wheaton Parenting Time Lawyers
At Davi Law Group, LLC, we advocate for fathers who want their fair share of time with their children. Seasoned and experienced, our Wheaton parenting time lawyers pursue the most favorable outcome possible, regardless of the situation. Start by scheduling your personalized consultation. Call 630-580-6373 today.
Source:
http://www.chicagotribune.com/lifestyles/parenting/ct-life-divorced-dad-custody-study-20180606-story.html