Free Initial Consultations

630-580-6373
With offices in Naperville, Joliet, Wheaton & Chicago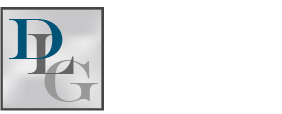 The Illinois Custody Relinquishment Prevention Act went into effect in 2015 to help curb a problem that many families were facing. The issue was called "custody for care"—families who needed intensive mental health support for their children would feel forced into giving up custody to the Illinois Department of Child and Family Services (DCFS).
The Problem the Act Addresses
Children with severe mental health issues often need intensive and expensive psychiatric treatment. Yet even with health insurance, many plans do not cover this kind of treatment. Therefore, parents were not able to access this treatment on their own.
If parents gave custody to DCFS then they were able to provide those services. Parents were left with a difficult choice—either their child would go without treatment, or parents would need to give up parental rights to their child.
Many families were forced to make the difficult decision to relinquish parental rights to the state in order to get the medical care and treatment their children needed. This was called a "psychiatric lockout."
At the same time, parental support and bonds between parent and child are incredibly important, especially in times of crisis and when there are serious issues. Parents would end up feeling like failures and the children were traumatized by not being able to have the same relationship with their parents that they had before. This forced parents and children into a difficult and harmful position, solely because it was the only way that children could access the services.
The Act
In order to solve the problem of "psychiatric lockout," the Illinois legislature passed the Custody Relinquishment Protection Act. This act attempts to prevent the relinquishment of custody or guardianship of parental rights to DCFS in cases where there is no evidence of abuse and neglect, as well as when the rights are being given up solely to be able to access treatment. The Act tries to prevent this by requiring that DCFS work with other agencies to create an interagency plan to help families access the treatment they need while preserving family bonds. If a family does not qualify for Medicaid, then the interagency agreement must address how the services will be paid for such as cost sharing, sliding scale, or other ways to allow families to access this treatment without giving up parental rights.
Contact Us for Assistance Today
If you are involved with DCFS or are concerned that DCFS may try to interfere with your parental rights, you need a skilled DCFS defense lawyer on your side to make sure that your rights are protected. Our compassionate DuPage County DCFS defense attorneys at Davi Law Group, LLC can help you to make sure that laws like the Illinois Custody Relinquishment Protection Act are followed. Contact us today to schedule your consultation. Call 630-580-6373.
Sources:
http://www.ilga.gov/legislation/ilcs/ilcs3.asp?ActID=3569&ChapterID=5
https://www.isba.org/sections/mentalhealth/newsletter/2015/03/requirementparentsrelinquishcustody