Free Initial Consultations

630-580-6373
With offices in Naperville, Joliet, Wheaton & Chicago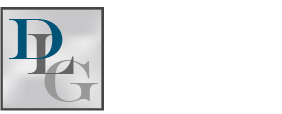 At the beginning of 2016, Illinois family law went through some major changes. These new laws included provisions regarding who the child lives with, now called parenting time, and laws dealing with who has the responsibility for making important decisions about the child's life, termed "parental responsibility." Now, as a consequence of the changes to the Illinois Marriage and Dissolution of Marriage Act, an Illinois court has recognized a "psychological" parent and given her significant parenting time and parenting responsibilities.
What is a "Psychological Parent"?
A "psychological parent" is a term used in legal proceedings to indicate someone who has taken on the role of the parent but otherwise has no biological or legal connection to the child. For example, if someone has lived with, fed, taken a child to school, and performed other parenting type tasks consistently over a period of time (and was not paid by the biological parent to perform these tasks, such as a nanny), he or she may argue that they are a psychological parent to the child and therefore deserves some rights.
Different courts in different states may or may not recognize a psychological parent as a person who deserves rights to a child similar to the rights that a biological parent would have. Though since the position of a psychological parent is precarious and is not recognized in many states and situations, your best bet is to seek to legally adopt any child that you have this relationship with so that your parental rights are secure. However, that will usually require the consent of the biological parents and depending on the situation, may require them to give up their rights.
The Recent Case
The Chicago Tribune reported on a recent case where a "psychological parent" was recognized in Illinois, though the unique facts of the case may make this recognition rather narrow. At his birth, an infant tested positive for opiates so the Department of Child and Family Services wanted to find a safe home for him. After the reported father declined to take custody of the baby, the mother of the reported father took the baby into her home and cared for it. She was the only parent of the child for the first nine months of his life as his biological mother did not try to contact him. After a DNA test showed that there was no biological relationship between the child and the woman who had been raising him, she petitioned for parenting time and parenting responsibility under the theory of her being a psychological parent and the court agreed with her and granted her both parenting time and parenting responsibility.
Reach Out to Our DuPage County Parenting Time Attorneys
If you have been the de facto parent to a child but do not have a biological connection to that child, you still may have the right to parenting time and parenting responsibilities for that child. Our DuPage County parenting time attorneys at Davi Law Group, LLC can help you to take advantage of the new laws to make sure you get the parenting time, parenting responsibilities, and other rights that you are entitled to.
Sources:
http://www.ilga.gov/legislation/ilcs/ilcs5.asp?ActID=2086
http://www.chicagotribune.com/suburbs/aurora-beacon-news/community/chi-ugc-article-illinois-court-recognizes-psychological-paren-2016-06-30-story.html