Free Initial Consultations

630-580-6373
With offices in Naperville, Joliet, Wheaton & Chicago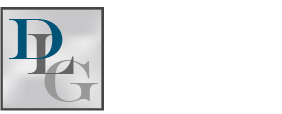 NOTE: As of July 2017, the law governing child support in Illinois has changed. Please see our Child Support page for more information.
If you are considering divorce or are in the process of a divorce, you may have questions regarding child support. However, every situation is different. Therefore, it is important to speak with a skilled child support attorney who can assess your situation and help answer your questions.
How Much Child Support Will I Pay?
If you are not the parent with whom the child lives, you will most likely have to pay child support. The amount that you will pay will depend on the number of children you have, your income, and any special circumstances. Illinois lays out percentages of income based on the number of shared children: One child requires 20 percent, two children require 28 percent, three children require 32 percent, and four children require 40 percent. However, this is just the base amount and the court may make changes based on the needs of the child, the income of the parents, and any other relevant factors.
Will I Owe Other Money Above Child Support?
You may be responsible for a portion of out-of-pocket medical expenses, childcare, other educational expenses, and any other necessary expenses beyond the basic expenses.
How Long Will I Have to Pay Child Support?
Generally, child support is paid until the child turns 18, or 19 if he or she is still in high school. If the child has disabilities, then child support may need to be paid for the life of the child.
I Am Already Paying Child Support. Can I Change the Amount?
You can go back to court to ask the judge to make a change in the amount that you paid or are paying if there is a material change in circumstances. A material change in circumstances includes changes in employment or a sudden illness of the child.
My Ex Has Threatened to Quit His/Her Job in Order to Avoid Paying Child Support. Is This Allowed?
No. People cannot avoid their child support obligations by intentionally becoming unemployed or underemployed. If this happens to you, the court will make the other parent document attempts to find a job and will impute income to him or her. The court is serious about people paying the money that they owe for child support. If you believe fraud or evasion is occurring, then a child support attorney can help you bring the situation in front of the court.
Reach Out to Us Today for Help
If you have any questions about child support or want to make changes to the amount that you are paying or being paid, you should contact a knowledgeable DuPage County child support attorney as soon as possible. Our experienced child support attorneys at Davi Law Group, LLC can help you with all of your child support needs.
Source:
https://www.illinois.gov/hfs/ChildSupport/parents/Pages/FAQs.aspx