Free Initial Consultations

630-580-6373
With offices in Naperville, Joliet, Wheaton & Chicago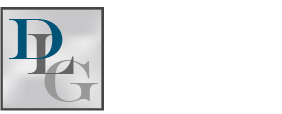 Lawmakers in Illinois ended the session without passing a budget. Therefore, without a budget, several programs in Illinois are running a shortfall or are at risk of closing. The Child Support Services Program, a program which helps many people, especially low income families, get the child support to which they are entitled, is being adversely affected by the stalemate.
Budget Issues
As of the evening of May 31, it appears that Illinois will go a second year in a row without passing a budget. ABC 7 Chicago reports that an agreement for an actual budget is unlikely to happen by the deadline between the Democrats and the Republicans in the government. The deadlock has resulted in Illinois working without a budget for the last 11 months. In the meantime, stopgap measures will likely be voted into place to make sure the government keeps going. However, the lack of an official budget is wreaking havoc on government programs, including the Child Support Services Program.
Child Support Services Program
Illinois offers a Child Support Services Program (CSSP) that helps custodial parents with several services related to child support collection. The CSSP assists custodial parents with locating a missing parent and establishing paternity if necessary. It also helps custodial parents navigate the legal system to either get or enforce an order for child support. Additionally, the CSSP can assist noncustodial parents with child support modifications and collect past-due child support. Federal law requires that these services are available to all non-custodial parents, regardless of income.
Funding
The funding for this program comes from a mix of government funds. In many counties, the county will initially pay for these services but will get reimbursed. The state of Illinois will then pay one-third of the cost of the program back to the county and then, after the state pays, the government will pick up the other two-thirds of the bill.
One factor that is frustrating to people involved in this program is that without a budget, the state cannot pay its portion. Therefore, the state is not receiving the federal money and counties are left with the bill. Many counties are having issues paying for this program without the help from the state and federal funds.
DuPage County Child Support Attorneys
If you need an order of child support, are owed child support, want a child support modification, or require any other child support services, you should have a knowledgeable child support attorney on your side to help you get the money that you are entitled to by law. Our compassionate DuPage County child support attorneys at Davi Law Group, LLC can help you with your child support concerns.
Sources:
http://www.fox32chicago.com/news/local/140534314-story
http://www.childsupportillinois.com/general/hfs1759.html
http://www.sj-r.com/article/20160304/NEWS/160309788
http://abc7chicago.com/politics/illinois-senate-rejects-house-budget-plan/1364330/