Free Initial Consultations

630-580-6373
With offices in Naperville, Joliet, Wheaton & Chicago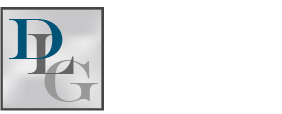 The Illinois Adoption Registry and Medical Information Exchange (IARMIE) program allows birth parents to share important informations with adoptive families and adopted children. Adoptive children may decide that they would like to contact their birth parents and know more about their history. This may be because a child wants to understand aspects of his or her family history or to know more about his or her medical or mental health history. The ability to obtain this type of information can be critical to adopted children.
In the past, questions about birth parents may have been difficult to obtain. However, it is now possible for adopted children to get basic information about their birth parents while allowing parents to remain anonymous. If you are a prospective adoptive parent, adopted child seeking information on your birth parents, or parent considering adoption, it is important to understand how the Illinois Adoption Registry works.
What is an Adoption Registry?
Many states have an adoption registry; in Illinois, the Department of Public Health operates the registry. A birth parent can create an adoption record file by registering with the registry by completing a Registration Identification Form. Once a birth parent has completed the form the registry will create the file. A record file will have information an adopted child or his or her adoptive parents may need; to be sure, the information in the record includes:
Portions of the adoption or registration form;
Photos provided by birth parents/child;
A signed Information Exchange Authorization, Denial of Information Exchange, or Birth Parent Preference Form;
Copies of the parents' or child's birth and adoption certificates;
An address for the birth child or parent, if provided;
The child's or parents' death certificates;
The child or parents' birth records;
The child or birth parent's marriage certificate;
Guardianship documents; and
A request for a non-certified birth certificate duplicate.
What Information Can Birth Parents Share?
Birth parents can choose several different options regarding contact and sharing information in the registry. Parents can select their options by filling out a Birth Parent Preference Packet. The options include:
Release of identifying information and open to contact with the child or specific relatives;
Release of identifying information and open to contact through a person selected by the birth parent;
Release of a name only and open to contact through an intermediary or adoption agency;
Release of a name, but not open to contact; or
No information released and not open to contact.
Let Us Help with Your Adoption
Adoption is a wonderful way for a couple or individual to expand their family. Additionally, at some point in time an adoptive parent or adopted child may want or need to have information about the child's birth parents. If you are considering whether adoption is the right option for you, contact the DuPage County adoption attorneys at Davi Law Group, LLC. We can help you understand how the registry works and answer and other questions you may have about adoption. Please contact us today to discuss your adoption.
Source:
http://dph.illinois.gov/sites/default/files/forms/birthparentpreference.pdf