Free Initial Consultations

630-580-6373
With offices in Naperville, Joliet, Wheaton & Chicago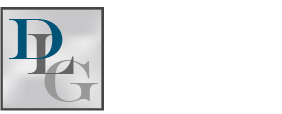 The idea of adopting a child may seem overwhelming at first because there is so much you need to know and so many choices to make. However, there are a number of basics that you should understand and become familiar with if you plan on bringing a new child into your family in Illinois
Adoption Definition
The Illinois Adoption Act governs adoption in Illinois. Adoption is when the legal and/or biological parents of a child sever legal ties and another person or couple is given the rights and responsibilities of care and control of that child. After an adoption is complete, as far as the law is concerned, it is as if that child was born into the adoptive family. While adults can adopt other adults as well, this article focuses on child adoption.
Kinds of Adoption
There are many different kinds or adoption and these may each present special concerns or issues:
International Adoption – International adoption is when a child is adopted from another country. This can be complicated because you are dealing with another country's adoptions laws. However, knowledgeable adoption attorneys can help with this process.
Adopting from Foster Care – Adoption from foster care is common, but not common enough as most kids in foster care spend two to five years in the foster care system before being adopted, and many are never adopted and age out instead.
Second Parent Adoption – Second parent adoption is when one of the biological parents gives up rights to the child and a stepparent adopts the child.
Agency Adoptions – There are many private agencies that also work with couples looking to adopt that help to connect potential birth parents and adoptive parents.
Private Adoption – A private adoption is when the adoptive parents and birth parents are connected outside of an agency. For example, if the adoptive parents happen to know a birth parent who is looking for adoptive parents for the child.
The Adoption Process
The first thing that needs to happen for an adoption is for the birth parents to relinquish their rights either voluntarily or involuntarily. Parents can lose parental rights by being proven to have abused or neglected their child and not undergoing the changes needed to make the home safe for the child. This can get tricky when the birth father is unknown or difficult to find, though the court has processes to try and locate the father or they can terminate his rights due to abandonment.
Once the biological parents' rights are relinquished, then there is a court process that checks out the potential adoptive parents to make sure they are fit. Finally, the court finalizes the adoption and the adoptive parents have the rights and responsibilities of a parent.
DuPage County Adoption Attorneys
If you are thinking about adopting a child, whether through foster care, a private agency, someone you know, internationally, or any other kind of adoption, you should have a skilled adoption attorney to help you as you navigate the process. Our experienced DuPage County adoption attorneys at Davi Law Group, LLC can help you every step of the way.
Source: