Free Initial Consultations

630-580-6373
With offices in Naperville, Joliet, Wheaton, Plainfield & Chicago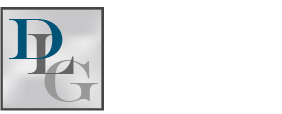 Divorce is a complex and often emotional legal process – one in which the assistance of an attorney is highly recommended. Unfortunately, with all the choices that are now available, consumers often struggle to find the one that is most suitable for their situation. Learn why finding the "right" attorney for your Illinois divorce is so important, and discover some tips that can help with the selection process.
Strive for Balance Between Quality and Cost
Of all the concerns that divorcing parties have, those relating to cost are the most common. Understandable as that might be, parties should be careful to not let cost rule their decision – especially since many "discount lawyers" and "divorce mills" have little regard for the outcome of your case. Instead, do your research and strive to balance quality of the cost. Also, if you are afraid that you cannot afford the attorney of your choosing, discuss your concerns with them. Some may be willing to do payment plans, and in some situations, parties may be entitled to support from their spouse to cover any applicable legal expenses.
Do Your Research and Due Diligence
Before you schedule a consultation with a prospective attorney, take the time to perform an internet search. Examine reviews (but do not give them full weight, as reviews can be misleading in more complex divorce cases) and determine what type of family law the attorney handles most often. Compare this information to your needs; does it fit? If so, schedule a consultation. If not, keep looking until you find a prospective lawyer that has the skills and experience you need.
Red Flags to Avoid When Choosing a Divorce Lawyer
Just as there are indicators to help you determine if an attorney may be the right choice for your divorce, there are red flags that suggest you may want to look elsewhere for legal assistance. First, it is highly recommended that you avoid any divorce service that offers a "flat fee." These agencies typically offer a "one-size fits all" approach to divorce, which is rarely cost-effective for the divorcing parties – and in some cases, it could cost you a substantial amount of money in your divorce settlement. Avoid this issue by ensuring you choose a divorce lawyer that offers personalized, comprehensive divorce services.
Contact Our Wheaton Divorce Lawyers for a Consultation
At Davi Law Group, LLC, we respond to your needs and wants in divorce with empathy, compassion, and aggressive representation. Dedicated and experienced, our Wheaton divorce lawyers are skilled at handling even the most complex of cases. Schedule your consultation to get started. Call 630-580-6373 today.
Source:
https://www.huffingtonpost.com/entry/picking-the-best-divorce-lawyer-for-you_us_5a5cecb0e4b0a233482e0db7