Free Initial Consultations

630-580-6373
With offices in Naperville, Joliet, Wheaton & Chicago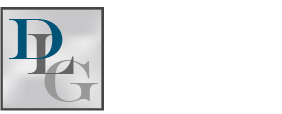 During an Illinois divorce, a couple's debts and assets are valued, summed, and then equitably divided. Of course, some assets are far easier to split than others. Take, for example, vehicles. Most couples have two – one for each spouse. In divorce, each typically takes their own vehicle.
The family home is far more difficult to divide, for both obvious reasons and not-so-obvious ones. Businesses are also extremely difficult to divide in divorce. Learn more in the following sections, including how an experienced divorce attorney can improve the outcome of your case.
Dividing a Business in Divorce
Before a business can be divided, it must first be classified as either a marital or non-marital asset. (Note that it is rare for a business to be entirely excluded from the marital estate.) Like all other assets in a divorce, the business must then be valued. However, unlike with other assets, the valuation of a business is a complex and, in some cases, subjective.
Some businesses are based on ideas or technology that can be difficult to evaluate – especially when the business is still in its infancy and has a lot of room to grow. If marital funds were co-mingled with the business, separating the two and determining the true value of the business can be both confusing and time-consuming. To complicate matters even further, some business owners become concerned about what will happen to their company during the divorce, so they may attempt to hide assets, or they may experience a sudden "decline" in business.
Alternatively, the spouse of a business owner may attempt to inflate their contributions, or they may inflate the value of the business assets and minimize its debts. These situations, and many others contribute to the complexity of dividing a business in a divorce. To mitigate against them, business owners and their spouses are encouraged to seek experienced legal counsel.
Understanding Your Options
Once the business has been accurately valued, parties have a more realistic view of what they may be entitled to in their divorce. Of course, what one thinks they are entitled to and what the court decides they deserve could be two entirely different sums. Furthermore, parties may find that litigation only further endangers their business. As such, parties are highly encouraged to negotiate a settlement with which everyone can live. Options could include:
Buying out the other party (would deplete liquid assets but might allow an individual to retain their business);
Co-ownership of the business (not recommended for contentious situations); and
Selling the business and splitting the proceeds (dissolves the business but provides both parties with more in liquid assets).
Only you know which option may be most appropriate for your situation, but it is highly recommended that you seek legal counsel before making a final decision.
Contact Our DuPage County Divorce Lawyers
If you are planning on filing for divorce and either you or your spouse has a business, contact Davi Law Group, LLC for assistance. Dedicated and experienced, our DuPage County divorce lawyers can protect your interests, every step of the way. No matter what the scenario, we strive for the most favorable outcome possible. Call 630-580-6373 to schedule your personalized consultation with us today.
Source:
http://www.ilga.gov/legislation/ilcs/ilcs4.asp?ActID=2086&ChapterID=59&SeqStart=6000000&SeqEnd=8300000