Free Initial Consultations

630-580-6373
With offices in Naperville, Joliet, Wheaton, Plainfield & Chicago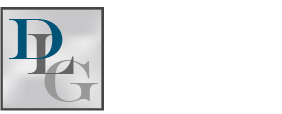 How to Maintain Consistent Rules for Your Children After Divorce
One of the hardest parts of getting a divorce is seeing the effects on your children, and even parents with the best of intentions can struggle to establish and maintain a post-divorce environment that serves the children's best interests. One specific challenge that parents may face is maintaining consistent rules, expectations, and discipline when the children are dividing time between two households. Here, we offer suggestions that can help you avoid parenting mistakes and work on an arrangement that helps your children adjust and thrive.
Common Mistakes for Divorced Parents
As you adjust to your new co-parenting routine after your divorce, here are some unproductive approaches you may find yourself taking:
Avoiding discipline: You may find yourself tolerating poor behavior from your children because you do not want to come across as the mean parent, because you feel that you deserve it after putting them through the divorce, or simply because you lack the energy to provide discipline. However, this can teach your children that the behavior is acceptable and lead to worse behavior in the future.
Being overly strict: On the other hand, you may find yourself lashing out at your children or trying to enforce more strict discipline than you did before the divorce, especially if you feel your ex is not providing the necessary discipline. However, this can damage your relationship with your children and lead to a situation in which they do not enjoy the time spent with you.
Enforcing expectations inconsistently: It can be hard for divorced co-parents to uphold the same set of rules and expectations for their children, especially if they are not communicating regularly, and this can lead to confusion and instability for everyone involved.
Constructive Suggestions for Divorced Parents
If you find that any of these things are happening in your family, you can take action to improve the situation. One of the most important things you can do is to ensure that you and your ex have a shared understanding of your parenting plan, including the allocation of parental responsibilities, and that you communicate as much as possible about your children's behavior. This can help you be more consistent in your approaches and avoid creating a situation in which your children resent one or both of you. It is also important that when you do discipline your children, you also make an effort to talk to them and listen to the feelings and concerns that may be driving their behavior. It is common for children to act out after a divorce, and while this does not mean their behavior is okay, it does mean that they might require extra care and attention.
Contact a DuPage County Family Law Attorney
At the Davi Law Group, we assist families with the legal issues that affect them, and we can help you create a strong foundation for raising your children after divorce by putting a thoughtful parenting plan in place. Contact a compassionate Wheaton divorce lawyer to request a free consultation at 630-504-0176.
Source:
https://www.verywellfamily.com/parenting-mistakes-after-divorce-4084363