Free Initial Consultations

630-580-6373
With offices in Naperville, Joliet, Wheaton & Chicago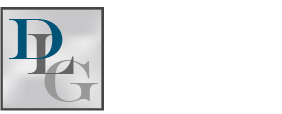 Divorce can be a costly endeavor, which is why parties are usually encouraged to plan and save for the process. Of course, if you are not the one who files, you may not have such a privilege. Instead, your spouse may catch you completely off-guard, with little to no resources at your disposal. What can you do to ensure you still have access to seasoned legal representation in such a situation? The following information explains.
Avoid Discount and DIY Divorce Options
The internet is full of information on discount and do-it-yourself divorce options, but these methods can have a lasting and negative impact on the outcome of your case. It is also important to realize that everything from your financial well-being to the amount of time you receive with your children can be affected.
Begin Your Search for a Divorce Attorney
Since discount and DIY divorce methods are not viable options, there is only one option left to consider: hire an attorney. Just be sure to avoid the trap that many disadvantaged spouses fall into when they hire a lawyer; never hire based on cost alone. Instead, ask for referrals from friends and search for reviews online. Then, when you have narrowed your choices down, start scheduling consultations. Share the details of your case with them and listen carefully to their responses. Are they in-tune with your needs and concerns? Do they seem pre-occupied with winning the case, or are they supportive of your desires to negotiate or settle fairly?
Discuss Your Financial Situation to Determine Your Options
Your options for gaining assistance in paying for legal services may vary, depending on the circumstance, so it is important to discuss your situation with your chosen attorney. Parties with their own income (but not enough to pay for a lawyer) may be eligible for temporary relief options, like child support or spousal support, which can provide them with the extra funds they need to ensure they have the money to cover a lawyer. Alternatively, spouses with no access to their marital funds and no income of their own may be able to file a petition to have their spouse pay for their legal services.
Contact Our DuPage County Divorce Lawyers
At Davi Law Group, LLC, we recognize that every divorce situation is unique. We respond with creative and considerate solutions. Schedule a personalized consultation with our Wheaton divorce attorneys to learn more. Call the office at 630-580-6373 today.
Sources:
https://www.marketwatch.com/story/women-and-men-reveal-the-financial-and-emotional-costs-of-their-affairs-2019-03-05
https://www.womansdivorce.com/afford-a-divorce.html