Free Initial Consultations

630-580-6373
With offices in Naperville, Joliet, Wheaton, Plainfield & Chicago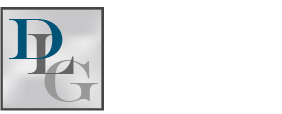 When a couple has a child and they are not married, it is important that the father of the child establishes paternity. Establishing paternity is different than creating a bond with a child—paternity creates an important legal relationship between a father and child.
When a father establishes paternity, he establishes the right to request visitation or child custody. Paternity also establishes a father's responsibilities such as child support or college contributions. Failing to establish paternity has grave legal consequences for a father. If you are deciding whether or not to establish paternity for a child, it is important to consider the implications under Illinois law.
Who Can Establish Paternity?
Not everyone can establish paternity. The right to establish paternity is limited to the natural mother, a man who believes he is the father of the child, or the child. In Illinois, a man is a child's legal father if:
He was married to the child's mother when the child was born/conceived;
The parents have signed a "Voluntary Acknowledgement of Parentage" form;
He married the mother after the child's birth and is listed on the birth certificate; or
There is a paternity order from the Department of Healthcare and Family Services (DHS) or a court.
Establishing Paternity is Critical
If a child's parents are not married to each other when he or she is conceived or born, then the father is considered the "alleged father." An alleged father is not the child's legal father and his name cannot be placed on the child's birth certificate. His name can only be added once legal paternity is established.
Under Illinois law, a father who do not establish paternity may give up all legal rights to be involved in his or her child's life. For example, failure to register with the Putative Father Registry 30 days after the child's birth will allow the child to be adopted without the father's knowledge.
How Can I Establish Paternity?
If both parents agree, the simplest way to establish paternity is to complete a Voluntary Acknowledgment of Paternity when a child is born. If the parents do not agree on establishing a father's parental rights, then the DHS will attempt to establish paternity by scheduling a DNA test. When the DHFS is not able to determine paternity, a court will then schedule a hearing to establish paternity.
Contact an Illinois Family Law Attorney
Establishing paternity is an important step for a father who is not married to his child's mother. Failure to establish paternity can have tremendous impact on both the child and the father. If you are a father and are navigating the legal system for establishing paternity, then you should contact the DuPage County parentage attorneys at Davi Law Group, LLC. We can can help you establish paternity and help you figure out any additional issues such as visitation and child support.
Source:
http://www.ilga.gov/legislation/publicacts/99/099-0085.htm