Free Initial Consultations

630-580-6373
With offices in Naperville, Joliet, Wheaton & Chicago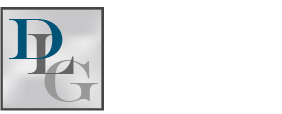 Social media has become a huge part of our lives in the past few years. It has had a lot of benefits, including connecting loved ones and old friends, but in the case of divorce, it can have some negative effects. A
recent article
has suggested a few tips for avoiding social media stress during and after your divorce.
As hard as it may be, stalking your ex online after your divorce can only slow your healing process and make matters worse. There have been studies proving that spending time on your ex's Facebook page after you have separated can cause you to have a harder time moving on. It may be beneficial to you if you block your ex, unfriend them, or take a break from social media, but you should do whatever you can to avoid checking up on them. You can also use social media in a positive way after your
divorce
, by using it to connect with your friends and loved ones offline. You can use your Facebook to coordinate plans with close friends and family members to keep you active, while also surrounding yourself with a support system. Avoid posting about your ex on social media sites at all costs. You do not want to allow others to enter a private affair, and you do not want any offensive comments or content to be used against you in court. According to lawyer Bari Zell Weinberger, "Social media outlets have quickly become one of the biggest sources of evidence used in
divorce cases
." One step many people don't think about is changing passwords to your social media outlets. It's best to reset your passwords to things that your ex would not guess in order to best protect your privacy and help you move on. Although it may take some effort, you may find it helpful to untag and delete photos as needed. Looking back at old, happy photos will most likely only make it harder for you for move on. If you've found yourself scrolling over old photos of the two of you for excessive amounts of time, you may want to consider deleting them altogether. Living in the digital age, we need to consider new ways stress can be created during and after a divorce. If you are going through a divorce and have any questions about the process, or simply about what to do afterwards, don't be afraid to
contact a dedicated Illinois divorce
attorney to assist you.