Free Initial Consultations

630-580-6373
With offices in Naperville, Joliet, Wheaton, Plainfield & Chicago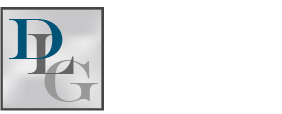 How to Avoid Debt Problems After Your Illinois Divorce
Getting a divorce can create financial strain for both spouses because of the required division of assets and the potential for child and spousal support obligations. This may be especially difficult if you have significant debt at the time of your divorce. If you are not careful, debt problems can become increasingly complicated after your divorce, so it is important to consider options that can alleviate your debt burden during the divorce process.
When is Debt Considered Marital Property in Illinois?
You may be aware that marital property will be divided in your divorce, but it can come as a surprise that debts accumulated during your marriage are considered part of that property. This may be true whether the debt was incurred by one spouse or both together. Marital debt can come from many sources, including mortgages, car loans, student loans, business loans, and credit card debt. Any remaining marital debt at the time of your divorce must be distributed fairly between you and your spouse.
Strategies for Avoiding Debt Complications in Your Divorce
As your divorce approaches, you may be able to reduce your debt obligations or prevent future complications with creditors by being proactive, especially if you and your spouse are willing to cooperate and negotiate. Some strategies for mitigating the effects of marital debt include:
Paying off debts: For any debts with manageable outstanding balances, it may be best to pay off the remaining balance before your divorce is finalized so that these debts do not have to be included in the division of property.
Liquidating assets: You might consider selling or liquidating some marital assets to pay off debts on others, as long as doing so will not result in unnecessary tax consequences.
Refinancing: For any properties or accounts with remaining debts that one spouse intends to keep after the divorce, such as homes, cars, or credit cards, it is important to refinance to ensure that those properties are listed in the correct person's name. If you do not remove your name from jointly-owned debt, creditors may still try to collect payment from you even if the property was distributed to your spouse.
Creative property division: Although Illinois requires a fair division of property in a divorce, that does not mean that all assets and debts must be split in half. You may be able to negotiate with your spouse to avoid being saddled with debt if you are also willing to give up your share of certain other assets.
Contact a DuPage County Divorce Lawyer
Dividing your property can be complicated, but the attorneys at Davi Law Group can help you identify your priorities and negotiate for an outcome that leaves you in good financial standing. Contact a Wheaton divorce attorney today at 630-824-3474 to schedule a free consultation.
Sources:
https://www.ilga.gov/legislation/ilcs/documents/075000050k503.htm
https://www.bankrate.com/finance/debt/who-is-responsible-for-debt-after-divorce/