Free Initial Consultations

630-580-6373
With offices in Naperville, Joliet, Wheaton, Plainfield & Chicago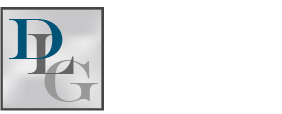 During the divorce process, parents have many important decisions to make regarding their children, especially when it comes to their living arrangements. Perhaps the most notable decision is how parenting time will be allocated between the two parents, but there are other important details to figure out as well. Some of these include how parents will handle transportation between homes, as well as traveling with their children.
Including Transportation Provisions in Your Parenting Plan
In Illinois, transportation arrangements for the children between the two parents' homes are part of the minimum requirements to be included in a parenting plan. While such transportation may require a relatively small time commitment, thoughtful arrangements are crucial in order to ensure smooth exchanges and avoid encroaching on the other parent's scheduled time.
One of the most important questions to address is who will be responsible for transporting the children. For example, your plan could state that each parent is responsible for managing transportation at either the beginning or the end of each of their parenting time periods, or that one parent with reliable transportation is responsible for all exchanges. If there has been a history of conflict between you and your former spouse, it may be best for a trusted third party to supervise or manage the children's transportation. You should also address the location where exchanges should occur. For example, will each parent pick up or drop off the children at the other parent's home? Or, is it better to plan exchanges at a neutral location such as your children's school or a point in between each parents' residences?
Transportation arrangements become even more important after one parent relocates a significant distance away from the other. In such cases, it may be necessary to address who is responsible for both the logistics and the costs of the children's transportation via either air travel or long-distance driving. In some cases, you may also choose to plan for a parent's travel to visit the children.
Traveling With Your Kids
You should also address in your parenting plan how you will handle situations in which one parent wishes to travel out of the state or country with the children for a vacation, to visit family, or for other reasons. Important provisions may include providing the other parent with a certain amount of advanced notice, sharing travel plans and itineraries with the other parent, making sure the other parent can contact you during travel, or even requiring the other parent's consent before travel. You may also want to address how you and the other parent will share time during school breaks when longer trips are possible.
Contact a DuPage County Parenting Plan Attorney
A thorough, detailed parenting plan is crucial to protecting your children's best interests, and at Davi Law Group, we can help you draft a plan that meets your needs. Contact us at 630-580-6373 today for a free consultation with one of our experienced Wheaton, IL family law attorneys.
Sources:
https://www.ilga.gov/legislation/ilcs/fulltext.asp?DocName=075000050K602.10
https://www.custodyxchange.com/topics/plans/provisions/exchanges.php
https://www.custodyxchange.com/topics/plans/provisions/travel-moving.php