Free Initial Consultations

630-580-6373
With offices in Naperville, Joliet, Wheaton, Plainfield & Chicago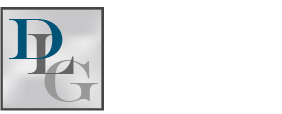 When a couple gets divorced in Illinois, all of their financial assets will need to be considered in order to determine a fair distribution of marital property. Many people are aware that this includes properties like the marital home, vehicles, and joint bank accounts, but it also includes some assets that you may not expect, like businesses and individual retirement accounts. One of the most complicated kinds of assets that may need to be divided in a divorce is a settlement or verdict from a civil lawsuit.
Dividing Personal Injury Settlements and Other Lawsuit Awards
Illinois law differentiates between non-marital property that belongs to one spouse alone and marital property to which both spouses have a right and which must be divided in a divorce. Assets acquired before the marriage or after a judgment of legal separation are typically considered to be non-marital property, while most assets acquired during the marriage are considered to be marital property. These criteria can apply to lawsuit awards in the same way that they do for many other types of assets.
One common example of a lawsuit award that can complicate the divorce process is a personal injury settlement or verdict. These cases often involve injuries to just one spouse, so the logical assumption may be that compensation for damages would belong solely to the person who was injured. However, a 1980 Illinois Supreme Court judgment clarified that an injury settlement or award granted during the marriage can be considered marital property because it compensates for medical expenses and lost wages that affect the whole family. That said, because Illinois requires an equitable distribution of marital assets rather than an equal split, a court may determine that the injured spouse should be granted a larger share of the award during the divorce.
Other civil lawsuits may involve damage or losses related to property, and whether resulting awards belong to the marital estate can vary from case to case. If compensation is awarded for damage to marital property, for example, that compensation is likely to be considered a marital asset as well. If, however, the lawsuit involves damage to non-marital property, compensation could belong solely to the spouse who owns the property that was damaged.
One unique situation relates to a lawsuit between spouses, which could be filed in response to property damage, injuries due to domestic violence, or other losses. Illinois law makes it clear that property or assets awarded in a judgment from one spouse to the other generally qualify as non-marital property, meaning that the recipient will not be expected to give any of them back in the divorce.
Contact a DuPage County Asset Division Attorney
Dealing with a civil lawsuit and a divorce together can be incredibly stressful, but a knowledgeable attorney can help you navigate the complications and understand how the different cases may affect each other. For a free consultation with an experienced Wheaton, IL divorce lawyer, contact Davi Law Group today at 630-580-6373.
Sources:
https://www.ilga.gov/legislation/ilcs/documents/075000050k503.htm
https://casetext.com/case/in-re-marriage-of-gan