Free Initial Consultations

630-580-6373
With offices in Naperville, Joliet, Wheaton & Chicago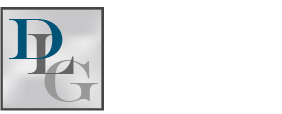 Divorce can be a painful, heart-wrenching experience - particularly for those that miss the signs and have no prior knowledge of their spouse's desire to end the marriage. That was what happened to one Iowa woman. Rather than allow herself to fall into self-pity, she threw herself into a creative and healing project that eventually turned into a thriving business.
Woman Bakes Her Way to Happiness and Financial Stability After Divorce
In a feature from the Des Moines Storytellers Project, an Iowan woman revealed how she had turned the devastating news of her divorce into a healing adventure and lucrative business. "Kindred spirits" from the start, the couple had married in a whirlwind, just one year after they met. Over the course of 13 years, they went on many adventures and raised three children together. Then, one day, the husband said he wanted to end the marriage.
At the time, the middle-aged woman had no idea what to do with her life. Then she met another divorcing woman in her neighborhood who had been selling baked goods out of her house to make extra money. The two joined forces, and before they knew it, they were creating delicious pastries for some of the state's most prestigious customers. Three years after starting their business, they took over a landmark building in Fort Madison and expanded the bake shop. A second location was opened in 2002, and the offers for cookbooks and book deals came pouring in. Eventually, the two women decided to sell off the original location, but they both continue to run the second one together.
Finding Your New Passion (and Making It Lucrative)
In today's day and age, almost anyone can turn a passion into a lucrative business; you just have to be creative enough to find the link between your passion and the opportunity to make money. For example, if you love writing, you may be able to sell short stories on the internet. If you love making jewelry, you can sell your goods online.
Social media, online marketplaces, and affordable advertising make finding an audience a cinch; the real problem is being heard over all the other businesses out there. that takes either a creative product or a creative approach. Lack of ideas? Consider enrolling with a life coach or start attending a support group; the assistance you find there may help to unlock your creativity.
Our DuPage County Divorce Attorneys Can Protect Your Finances in Divorce
In divorce, women are highly encouraged to protect their finances - and not just when they are thinking of starting a business. Women from all kinds of backgrounds find themselves struggling with their finances after a divorce, even when gainfully employed.
The seasoned Wheaton divorce lawyers at Davi Law Group, LLC can help you avoid this fate by ensuring your rights and financial interests are protected during your Illinois divorce. Call 630-580-6373 and schedule your personalized consultation to learn more about what our lawyers can do for you.
Sources:
https://www.desmoinesregister.com/story/entertainment/2019/02/26/des-moines-storytellers-project-how-bakery-grew-divorce-martha-wolf-ivy-bake-shoppes/2911219002/
https://www.cnbc.com/2018/11/29/new-divorce-tax-rules-could-result-in-a-big-financial-disadvantage.html
https://www.cnbc.com/2019/01/18/why-the-stakes-are-higher-for-women-when-claiming-social-security.html
https://www.ibj.com/articles/68848-new-studies-show-women-less-confident-less-knowledgeable-about-money-matters