Free Initial Consultations

630-580-6373
With offices in Naperville, Joliet, Wheaton, Plainfield & Chicago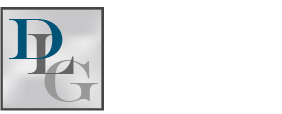 How Does Valuation of Marital Assets Work in DuPage County?
In order to make sure that marital assets are divided fairly, it is important to know what each major asset is worth. Without knowing exactly what each asset is worth, there is a risk that the court will inadvertently leave one party in a much better position than the other. The process of valuing marital assets can be tricky. Some assets, like stock portfolios and investments, tend to fluctuate in value, sometimes rapidly. Other assets can be hard to arrive at an agreed-upon value to. In many cases, professional appraisals are necessary. If you are going through a divorce where valuation may be necessary, it is important that you work with an attorney who has experience with the appraisal and valuation process.
What Marital Assets May Need Valuation?
Which specific assets need to be appraised or otherwise valued really depends on what types of property you own. Spouses who were only married for a short time and have not acquired much in the way of joint property–especially if they are renting and do not own a home–may be able to bypass this process. However, those who have been married for a long time and have a good amount of assets together are much more likely to need to bring in a third-party professional.
Marital assets that may need to be professionally valued include:
Stocks and investments - Fluctuating investment accounts can be very difficult to establish a value for. They can also be logistically difficult to divide evenly. It is extremely important that the value of a joint stock portfolio be calculated as close as possible to the date that a decree will be issued.

Real estate - Especially if one spouse intends to assume ownership of and continue living in the marital home, a disagreement about its value is likely. The spouse who plans to stay will want the value to be as low as possible so they can keep more of the other marital assets. The spouse who plans to leave will want the value to be as high as possible for much the same reason.

Business ownership interests - If you own a business together, or one of you has an ownership interest in a company, that interest may be considered marital property. There are multiple methods of determining the value of this interest.
You and your spouse have a few options for setting a value on an asset when you cannot agree. You could agree on a neutral third-party appraiser. Or, you could each choose your own appraiser and average out the values. There are other options for very complex assets or those whose value is highly disputed.
Call a DuPage County Asset Valuation and Division Attorney
If you are going through a divorce and have concerns about how your joint property will be appraised, Davi Law Group has the skills you need. Our Wheaton asset valuation and division attorneys will help you find the best way to value your marital assets. Call 630-657-5052 for a free consultation.
Source:
https://marinercapitaladvisors.com/resources/business-valuation-issues-in-divorce/