Free Initial Consultations

630-580-6373
With offices in Naperville, Joliet, Wheaton, Plainfield & Chicago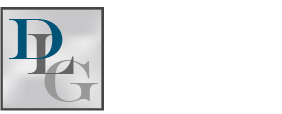 How Does Supervised Visitation Work in Illinois?
Supervised visitation is a step short of cutting off a person's parental rights entirely. It is used when having some contact with the noncustodial parent is still in the child's best interest, but leaving the child alone with that parent would put the child in some type of danger. In supervised visitation, the noncustodial parent still gets some parenting time, however, they will be supervised by a trusted third party at all times when their child is present. This solution is not used very frequently, but it is an option in some cases. If you believe that your child's other parent cannot safely be left alone with your child, your lawyer may recommend asking the court to allow only supervised visitation.
When is Supervised Visitation Used?
Under Illinois law, supervised visitation can be ordered when unsupervised "visitation would seriously endanger the child's physical, mental, moral, or emotional health." The parent asking for supervised visitation must prove that the other parent would endanger the child in some way. It may be used if one parent is engaged in criminal activity, is abusive towards the child or other parent in any way, or has a serious mental illness or substance abuse problem. It can also be ordered if the other parent is in a romantic relationship with an individual who poses a risk of harm to the child.
Simply having a criminal record does not suffice unless the nature of the crime suggests that the parent could be a danger to the child. Simply having a mental illness is not sufficient either unless it is severe and unmanaged. A hearing must be held and the judge will review the evidence before making a determination.
How Does Supervised Visitation Work?
A chaperone must be present at all times when the parent with supervised visitation is around their child. There are several ways that this can occur. One option is the use of a visitation center. A visitation center is exactly what it sounds like. These centers are staffed by approved chaperones who can monitor a parent's interaction with their child. There will be rules that the parent must follow to ensure that their behavior during the visit is healthy for the child.
If the visitation is to take place anywhere else, an approved chaperone will need to be present the entire time. This chaperone could be a trusted family member or a hired professional like a social worker. If the supervisor is someone related to the parent requiring supervision, steps will need to be taken to ensure that they are in fact guarding the child's interest and safety.
Call a DuPage County Parenting Time Lawyer
If supervised visitation is going to be an issue in your divorce or custody case, Davi Law Group can provide high-quality legal representation. Our skilled Wheaton parenting time attorneys will identify every possible argument for you. Call 630-657-5052 to begin with a free consultation.
Source:
https://www.ilga.gov/legislation/ilcs/ilcs4.asp?ActID=2086&ChapterID=59&SeqStart=8300000&SeqEnd=10000000