Free Initial Consultations

630-580-6373
With offices in Naperville, Joliet, Wheaton, Plainfield & Chicago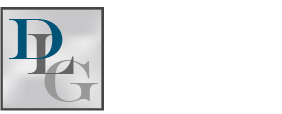 How Does Domestic Violence Affect the Illinois Divorce Process?
In Illinois, many couples choose to get a divorce simply due to irreconcilable differences that prevent them from resolving the issues in their marriage. However, in some cases, a more serious problem is at the root of the decision to divorce. Domestic violence, including intimate partner abuse and child abuse, affects millions of American families, and many experts report that incidents of domestic abuse have increased during stay-at-home orders resulting from the COVID-19 pandemic. If you have decided that a divorce is the best option to protect yourself and your children from an abusive spouse, you should be aware of how the abuse may affect the process.
Divorce Litigation is Likely Necessary
Though an amicable divorce can often be resolved between the two parties with minimal involvement of the court, a divorce involving domestic violence is much more likely to go to trial. Attempting to negotiate with an abusive spouse is unlikely to be successful, and it may put you at risk of additional abuse or manipulation. Instead, you should work with an attorney who can help you prepare for your case and protect your interests, including by documenting your financial assets and evidence of your spouse's abuse.
You may also wish to initiate legal action outside of the divorce process itself. For example, an order of protection may be necessary to prevent contact or communication with your partner that could lead to further harm. Some orders of protection also protect your personal property and may allow you to retain sole access to your home temporarily. You may also wish to pursue other civil actions against your spouse for damages you have suffered as a result of the abuse.
Effects of Domestic Violence on Child Custody
In divorces involving minor children, the court will seriously consider evidence of a parent's domestic violence, whether against the children or another member of the household, when making decisions regarding the allocation of parental responsibilities. A parent with a history of abuse may have his or her parenting time and decision-making responsibility denied or significantly restricted to protect the best interests of the children. An abusive parent may also be ordered to complete a treatment program for abusers before they are allowed visitation with their children, if visitation is permitted at all.
Contact a DuPage County Family Law Attorney
At the Davi Law Group, we know how important it is that you and your children are protected from domestic violence. We can help you with orders of protection and any other necessary legal actions, and we will represent you throughout a divorce with an abusive spouse. Contact a Wheaton domestic violence lawyer today at 630-504-0176 for a free consultation.
Sources:
https://www.ilga.gov/legislation/ilcs/ilcs5.asp?ActID=2100
https://www.ilga.gov/legislation/ilcs/ilcs4.asp?ActID=2086&ChapterID=59&SeqStart=8300000&SeqEnd=10000000