Free Initial Consultations

630-580-6373
With offices in Naperville, Joliet, Wheaton, Plainfield & Chicago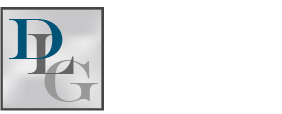 In a divorce, the safety and well-being of children are prioritized by the courts. As such, accusations of abuse and parental alienation are treated as serious matters. Learn how abuse and alienation claims are handled by the family courts, how it may impact your parental rights, and what you can do to improve your chances of a positive outcome in your Illinois divorce.
Immediate Effects of Abuse and Alienation Claims
Once a claim of abuse or alienation is made, your rights may be immediately impacted. You could be subject to supervised visitation, meaning you cannot see or spend time with your children unless another adult or court-appointed supervisor is present. Depending on the situation, you may even be restricted from speaking with your child over the phone.
Though claims may be unfounded, the courts require that an investigation take place before your rights can be fully returned to you. Typically, this means you will need to speak with a social worker or your child's Guardian Ad Litem. They may also speak to your child's friends, neighbors, teachers, and other persons of interest in your child's life.
Founded versus Unfounded Claims
Once the investigation is complete, the claim will be deemed either founded our unfounded. Unfounded claims do not necessarily prove a parent's innocence when it comes to abuse or alienation, but it does mean that there was not enough evidence to prove that abuse or alienation occurred. In most cases, your rights will be fully restored once this determination has been made, and the divorce case will proceed as though a claim had never been made.
Founded claims mean that evidence of abuse or alienation was present in the investigation; this does not prove guilt, but it can have a significant impact on the life of you and your child. Depending on the situation, you may be completely barred from seeing them, or you may have to continue with supervised visitation for an undetermined amount of time. You may also be ordered to attend parenting classes, anger management classes, or other forms of counseling before your parental rights can be restored. It is important that you comply with all orders.
Protecting Your Rights During an Abuse or Alienation Claim
Sometimes in divorce, a parent makes a false abuse or alienation claim to gain ground in court. Yet, even in false claim situations, the parent and child are negatively impacted. Minimize the damage that a wrongfully made claim has on your family by seeking assistance from a seasoned family law attorney.
Davi Law Group, LLC, prioritizes the best interests of children. We recognize that not all claims of abuse and alienation are true and that even the best of parents may become subject to investigation. Our skilled Wheaton family law lawyers will strive to mitigate the effects of a claim and resolve matters as quickly as possible. Call 630-580-6373 to schedule your personalized consultation with our offices today.
Source:
https://wamu.org/story/19/09/26/how-claims-of-abuse-and-alienation-affect-who-gets-child-custody/