Free Initial Consultations

630-580-6373
With offices in Naperville, Joliet, Wheaton, Plainfield & Chicago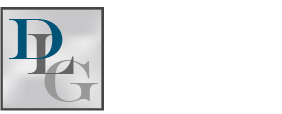 How Can I Seek Parental Relocation After My Illinois Divorce?
After a divorce, it can be challenging to co-parent between two different households, and the challenge is bound to increase the farther apart the two parents live. Nevertheless, you may find yourself in a situation in which you need to move for career or personal reasons and want your children to come with you. Illinois law allows for a parent's relocation under certain circumstances, but if you are planning to move more than 25 or 50 miles away from your children's other parent, depending on the county where you currently live, you will be required to present your case to the court for approval.
Preparing for Questions in Your Relocation Hearing
As the court considers your relocation request, they will ask you a variety of questions to determine whether the move is in your children's best interests. These questions may include:
Does the other parent approve? When seeking relocation, you must provide the other parent with written notice at least 60 days before the move. If the other parent approves and signs the notice, you can file it with the court, and your relocation can proceed as planned. If not, you will need to file a petition with the court for permission to relocate.

Why is the relocation necessary? If the other parent does not approve of your relocation, you will need to demonstrate to the court that you have a valid reason for moving. This could include a better career opportunity, a desire to be closer to extended family, or a need to protect the children from potential harm from their other parent.

How will the relocation impact your children? Any evidence you can provide that the move will increase your children's quality of life can bolster your case for relocation. The court will consider your ability to better provide for your children, as well as factors such as schools and other opportunities in the new location, the presence of extended family members, and sometimes the children's own wishes if they are of an appropriate age.

How will the children maintain their relationship with the non-custodial parent? You will need to show the court that you and your ex can reasonably adjust your parenting plan to continue to allow your children to spend time with their other parent. Depending on the distance and the difficulty of traveling between the two locations, this may mean that your kids will spend a longer period of time with the other parent once a year, or that you need to incorporate phone or other types of virtual visitation time into your parenting plan.
Contact a DuPage County Divorce Lawyer Today
If you know that a major move is in your future, especially if you expect your children's other parent to challenge it, hiring a family law attorney can help you build a strong case for relocation and prepare for your hearing. At the accomplished Davi Law Group, we want to assist with the difficult issues that arise during and after a divorce and make sure that you and your children continue to have a good life. Contact a qualified and compassionate Wheaton, IL child custody attorney today at 630-504-0176 to schedule a free consultation so you can learn the ways in which we can assist you.
Source:
https://www.ilga.gov/legislation/ilcs/documents/075000050K609.2.htm