Free Initial Consultations

630-580-6373
With offices in Naperville, Joliet, Wheaton, Plainfield & Chicago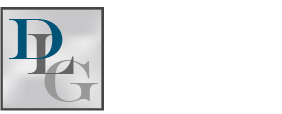 How Can I Manage Conflict During the Divorce Process?
Effectively managing conflict is an important skill in many areas of your life, but it is especially important throughout the divorce process. You may find that emotions are running high between you and your spouse, and chances are that the two of you will not agree on every aspect of your divorce resolution, even if you are attempting to divorce amicably. With these things in mind, you should aim for an approach that helps you resolve conflicts, or at least keep them under control.
Effective Conflict Resolution Strategies
When you and your spouse seem to be at an impasse, here are some suggestions to handle the conflict and keep your divorce negotiations on track.
Remain calm and rational. It is understandable that you would feel strong emotions during the divorce process, but try to keep those emotions below the surface when negotiating with your spouse. Instead, express your perspective clearly and with a focus on the facts of the situation at hand.
Balance assertiveness and empathy. In order to arrive at a resolution that protects your interests, it is important to make your needs known to your spouse. However, it can be just as important to listen to your spouse's needs, and make an effort to understand his or her perspective, so that you can move forward cooperatively.
Find ways to compromise. Ideally, you and your spouse would both end the divorce process with everything that you want, but this is rarely possible. A more realistic goal is to focus on achieving your top priorities, and be open to giving ground on matters that are not as important to you.
Seek assistance. An attorney is important to advise and represent you throughout negotiations, and you may also decide to hire a neutral mediator that can guide discussions between you and your spouse in a way that minimizes conflict.
Know your limits. Sometimes, despite your best efforts, a cooperative approach to divorce is not possible. If you are making no headway in negotiations, you may have to make the decision to take your high-conflict divorce to trial, where your attorney can aggressively represent your interests.
Contact a DuPage County Divorce Attorney
At Davi Law Group, we can advise you on an approach to your divorce that keeps conflict to a minimum, and help you determine when it is necessary to take a more aggressive approach. In any case, we will do everything in our power to help you achieve an outcome that meets your needs. Contact an experienced Wheaton divorce lawyer today at 630-504-0176 for a free initial consultation.
Sources:
https://www.helpguide.org/articles/relationships-communication/conflict-resolution-skills.htm
https://www.aamft.org/Consumer_Updates/Managing_Conflict_During_Divorce.aspx