Free Initial Consultations

630-580-6373
With offices in Naperville, Joliet, Wheaton, Plainfield & Chicago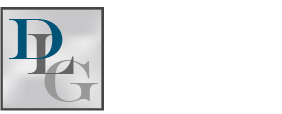 How Can I Adopt a Related Child in Illinois?
Many children benefit from the love and support of relatives outside of their immediate family, and this can be especially important for children whose parents are no longer living or are unable to care for them. In these cases, a relative will often step up to formally adopt the child, solidifying a legal relationship in addition to the personal relationship. If you are considering a related adoption, a family law attorney can help you with the process.
Who Can Adopt a Related Child?
In Illinois, a person is eligible to be an adoptive parent in a related adoption if they are related to the child in one of the following ways, either by blood, marriage, or adoption:
Parent or step-parent
Grandparent, step-grandparent, or great-grandparent
Sibling or step-sibling
Aunt, uncle, great-aunt, or great-uncle
First or second cousin
Unlike some other types of adoption in Illinois, the adoptive parents in a related adoption do not need to have lived in Illinois for at least six months. Usually, a married person must adopt a child with his or her spouse. Adoptive parents are also usually required to be legal adults, but the court may allow a minor to adopt if there is good cause, which may be the case when a child is adopted by his or her sibling.
The Illinois Related Adoption Process
You may petition to adopt a related child at any time, and your petition should include important information including your name, place of residence, and relationship to the child, as well as the child's name and place and date of birth. In most cases, you will not need to undergo a home investigation for a related adoption, but you will need to ensure that you obtain consent from any required parties, which may include the child's biological parents, the child's legal guardian if the parents are no longer living, or the child if he or she is at least 14 years old. If you are the child's step-parent and are married to one of the child's biological parents, you may need to obtain consent from the other biological parent.
If one or both of the child's parents does not consent to the adoption, you will need to petition the court for the termination of parental rights in order for the adoption to proceed. This means you will likely need to demonstrate that the parents are unable, unwilling, or otherwise unfit to care for the child.
Contact a DuPage County Adoption Lawyer
Related adoptions are often less complicated than other types, but you still may encounter legal challenges. When this is the case, the attorneys at Davi Law Group can help you handle the legal process and demonstrate that the adoption is in the child's best interests. Contact an experienced Wheaton family law attorney today at 630-824-3474 to request a free consultation.
Sources:
https://www.ilga.gov/legislation/ilcs/ilcs3.asp?ActID=2098&ChapterID=59