Free Initial Consultations

630-580-6373
With offices in Naperville, Joliet, Wheaton & Chicago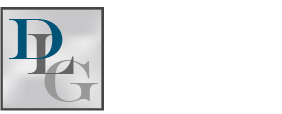 Annulments are often thought of as a legal process you go through after using bad judgment during a trip to Las Vegas. However, an annulment is a very specific proceeding under Illinois law. The official term according to the statute is "Declaration of Invalidity of Marriage," and it is not as available as you might think.
There are exacting requirements to qualify for the annulment process, and the rules regarding eligibility are quite strict. Therefore, if you are considering an annulment, you should discuss your circumstances with an Illinois divorce lawyer who can advise you on annulments and other available options.
Declaration of Invalidity of Marriage Versus Divorce
The effect of a declaration of invalidity of marriage is that the union never even took place. No valid marriage ever existed, despite what may have occurred during a ceremony or thereafter. For all practical purposes, the marriage is cleared from all official record keeping. In a divorce, there is no dispute over whether the marriage is valid. The parties want to end their marriage, but the official marriage documents remain on the books.
Requirements to Obtain an Annulment
In order to qualify for a declaration of invalidity of marriage, there must be proof that:
One party lacked capacity to consent to the marriage at the time of taking vows, either due to mental incapacity or impairment of drugs or alcohol. Other indications of lack of capacity include use of force, duress, or fraud in entering into the marriage;
One party lacked the physical capability to consummate the marriage, and the other was unaware of the physical condition at the time;
A party was under age, either 16 or 17 years old, and did not have parental or guardian consent; or
The marriage is prohibited, possibly due to a close familial relationship between the two parties.
Other Options if You Do Not Qualify for Declaration of Invalidity of Marriage
If your circumstances make you ineligible for the annulment process in Illinois, you essentially have two choices: You can file for divorce or stay married. If there is even a slight question about whether you qualify, it is smart to work with an attorney to get divorce proceedings moving.
Consult with a Divorce Lawyer About Illinois Annulment Proceedings
While Illinois law does address the process of annulment, the rules regarding eligibility may bar you from the proceeding if you want to end your marriage. An experienced attorney can tell you whether you qualify, and assist you in obtaining a Declaration of Invalidity of Marriage under the right circumstances. Plus, if you must resort to the full divorce process, your lawyer will be at your side to represent your interests. The skilled DuPage County family law attorneys at Davi Law Group, LLC understand the complex rules regarding annulment and are happy to answer all of your divorce-related questions. Please contact our office for more information.
Source:
http://www.ilga.gov/legislation/ilcs/ilcs4.asp?ActID=2086&ChapterID=59&SeqStart=3000000&SeqEnd=3700000