Free Initial Consultations

630-580-6373
With offices in Naperville, Joliet, Wheaton & Chicago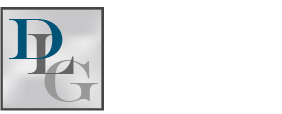 It is almost the holiday season, which can mean fun. However, holidays can also be stressful. Parents that do not live together may have added stress with regard to sharing parenting time and determining who will have the children when. Moreover, it can be frustrating when you plan to have parenting time but the other parent interferes with that time.
If you have a valid parenting plan in place, it should lay out who has parenting time with your children on which holidays. Yet sometimes one parent may refuse to allow the other parent the parenting time to which he or she is entitled. If this happens, you should contact pre and post-judgment court order enforcement attorneys to help you enforce the legal agreement that you made.
Allocation of Parenting Time
If you were married when you had kids and then divorced, in order for the judge to approve the divorce, there should have been an agreed upon parenting plan—though the plan may have been called a custody agreement at the time. The agreement should lay out exactly who has the children on which holidays and for how long.
The agreement about the holidays supersedes the regular parenting time schedule. For example, if one parent has the children every Wednesday, and Christmas falls on a Wednesday, the parent who will have the kids that Christmas will get the kids even if the other parent would normally have them. You should look to your agreement to see if there are any provisions around making up the time. Ideally, both parents will be able to agree to a schedule and will be reasonably flexible if there is an unexpected event.
What to Do if the Other Parent is Interfering
While there may be an agreement in place, that does not mean that the other parent will necessarily follow it. If the other parent unreasonably refuses to let you have the parenting time you are entitled to, you should know what to do. First, remember to stay calm. Depending on the situation, you may need to call the police, but you should not do this the first time there is interference unless you truly believe that the children are in danger. Next, you should contact a skilled pre and post judgment attorney as soon as possible to bring this issue to the attention of the court.
Contact DuPage County Pre and Post-Judgment Court Order Enforcement Attorneys Today
If you have a legally binding agreement, both parties are supposed to follow the provisions of the agreement. If one parent is trying to take parenting time that legally belongs to the other parent without that parent's agreement, then he or she is violating a court order. Hence, the court approved agreement needs to be enforced. Our passionate DuPage County pre and post-judgment court order enforcement attorneys at Davi Law Group, LLC can make sure that you get the parenting time to which you are legally entitled. Contact us today.
Source:
http://www.ilga.gov/legislation/ilcs/ilcs4.asp?ActID=2086&ChapterID=59&SeqStart=8300000&SeqEnd=10000000