Free Initial Consultations

630-580-6373
With offices in Naperville, Joliet, Wheaton, Plainfield & Chicago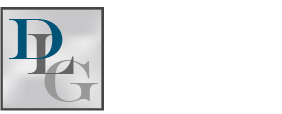 Time magazine recently reported on the history of divorce in the United States. While it may be assumed that divorce is a modern concept that did not become popular until the 1960s and 1970s, the first uptick in the American divorce was approximately 200 years beforehand.
Steven Mintz, a history professor at the University of Texas at Austin, identifies the American revolution as the beginning of the increase in the divorce rate in America. The concept of the revolution and breaking the union of countries was a precursor of the increase of divorce in the 1820s and 1830s as people began to realize that independence from spouses could be analogous to the separation between England and America.
However, the laws were very different then. Moreover, couples had to prove to the court that there was adultery or physical cruelty in order to get divorced. To get around these restrictions, many people relied on the "omnibus clauses" in divorce law which allowed judges to grant divorces in other cases at their discretion.
Late 1800s
The late 1800s was an interesting time for divorce—the individual who wanted the divorce had to prove that his or her spouse was guilty of one of the grounds of divorce. Additionally, the person had to show that he or she did not contribute to the problem in any way. This was the "clean hands doctrine" and divorces would be denied if it was shown that the supposedly wronged party had behaved in any way culpably.
1950s and 1960s
By the 1950s, couples who wanted to divorce had ways of getting around the laws. For example, in Illinois there was a law that allowed a divorce to be granted if there was a witness who saw a hand print (from a slap) on one of the spouse's cheeks. Parties would retain witnesses to testify to the sighting on their behalf and the divorce would be granted. During this time period, politicians and people in the judicial system wanted to change the laws so that people would not engage in perjury. In 1969 California governor Ronald Reagan signed a law that recognized irreconcilable differences as a ground for divorce.
1970s and Beyond
In the 1970s, divorce became more popular and less stigmatized and more states began to recognize no fault divorce. At the beginning of 2016, Illinois' divorce law went through another change as the state got rid of fault grounds. now, only no fault divorce exists in the state.
Contact Our Attorneys for Help Today
If you are considering divorce, speak with a knowledgeable divorce attorney as soon as possible to help you understand your options and to preserve your rights. The experienced DuPage County divorce attorneys at Davi Law Group, LLC can help to represent you in the proceedings.
Source:
http://time.com/4521314/divorce-history-sarah-jessica-parker/