Free Initial Consultations

630-580-6373
With offices in Naperville, Joliet, Wheaton & Chicago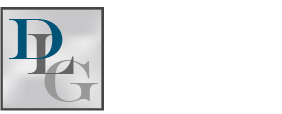 Divorce is a complex emotional and financial event. This is true for couples regardless of their financial status. Wealthy couples with high assets will face a unique set of challenges and stress during their divorce. You and your spouse will need to work through the emotions of a divorce and defend the financial assets you have built. You will also have the difficult task of sorting through your stocks, property, IRAs and 401k accounts. Additionally, in many cases, you will need to investigate your spouse's finances to ensure that you have identified all available assets to divide in the divorce. In many high asset divorces, property division can become the central issue.
Protect Assets with a Prenuptial Agreement
While prenuptial agreements are not just for the wealthy, it is probably a good idea for wealthy couples to consider drafting such a contract. Under Illinois law, couples can use a prenuptial agreement to make decisions about their assets and other issues that may arise in a divorce. Issues that you can incorporate in your prenuptial include:
Asset distribution;
Debt allocation; and
Identification of non-marital property.
Prenuptial agreements are not permanent and can be revised by the couple through a postnuptial agreement, or any other contractual agreement that alters the terms of their prenuptial agreement. Either a prenuptial or postnuptial agreement can help ease the stress of a high asset divorce.
Even with a prenuptial or postnuptial agreement you may find that you and your spouse disagree about your assets. If you are contemplating a high asset divorce, the following tips may prove beneficial to help you protect your finances and assets:
Discuss Your Assets as a Couple: Talking about your divorce can be hard. If it is possible, sit down with your spouse and try to have a rational discussion about your divorce. It is possible for you and your spouse to develop you own property division agreement and request the court's approval. Figuring things out as a couple can help lift the majority of stress couples feel in a high asset divorce.
Assess your Assets: You can ask your attorney to examine your asset portfolio. You should have information about bank accounts, stock portfolios, retirement accounts, antiques, and collectables organized for your attorney to review.
Let Us Help with Your Divorce
High asset divorces can be challenging for both spouses. It is possible to avoid these stresses by developing a prenuptial or postnuptial agreement. However, when this is not possible, you should seek the help of a DuPage County divorce attorney at Davi Law Group, LLC. We can help you develop a prenuptial agreement or help you assess your assets. Please contact us today to schedule an initial appointment with us.
Source:
http://www.ilga.gov/legislation/ilcs/ilcs3.asp?ActID=2087&