Free Initial Consultations

630-580-6373
With offices in Naperville, Joliet, Wheaton, Plainfield & Chicago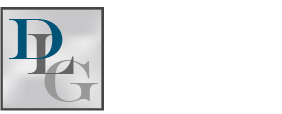 If you are currently working through the divorce process, you will likely have to work out a fair division of your shared property with your spouse. This is because, under the Illinois Marriage and Dissolution of Marriage Act, Illinois is an equitable distribution state, rather than a community property state. In an equitable distribution state, the court must determine a fair way to divide property between divorcing spouses, rather than a completely equal one.
Property division can only work when the court has a clear picture of the divorcing couple's complete net worth. When an individual hides some or all of his or her assets to avoid sharing them through a divorce, these assets are known as hidden assets. The process through which a spouse may have his or her former partner's hidden assets brought to light is known as discovery.
Hiding Assets from One's Spouse
Any type of asset can be hidden. Examples of hidden assets include the following:
Secret savings or retirement accounts;
Money moved into accounts in others' names, such as relatives or friends, until the divorce is finalized;
Tangible items purchased with one's savings;
Cash kept as travelers' checks;
A delayed bonus, raise, or stock option until the divorce is finalized;
Salaries paid to employees who do not exist or paid to friends or relatives for services that were not rendered; and
Underreported income to the IRS.
Discovering Hidden Assets
As a divorcing spouse, you have the right to demand that your partner come clean about all of his or her assets during the divorce process. If he or she does not cooperate with this request, your attorney can take any of the following steps to uncover your spouse's hidden assets:
Demanding to inspect a safe deposit box, personal collection, or other property;
Asking the spouse to show his or her tax returns, balance statements, loan applications, and account records;
Requesting for admission, also known as interrogations. These are written requests for the individual to truthfully answer questions about his or her assets in writing; and
Calling the spouse to an oral deposition, which is where both spouses and their attorneys appear before a court reporter to answer questions about both parties' assets.
Whether an individual is required to share specific assets with his or her spouse through a divorce depends on whether each piece of property is considered to be marital or separate property. In certain cases, a piece of property that began as separate property, such as a retirement account, may become marital property after the individual marries. This is known as commingled property. Before you begin the property division process, discuss the status of all of your assets with your attorney to determine which category each of them fall into.
Divorce Attorneys in DuPage County
If you are considering ending your marriage or you are currently working through the divorce process, contact Davi Law Group, LLC to discuss your unique case with one of our firm's compassionate, talented DuPage County divorce attorneys. We are here to advocate for you and help ensure that your divorce settlement is fair.