Free Initial Consultations

630-580-6373
With offices in Naperville, Joliet, Wheaton & Chicago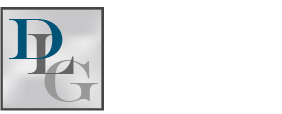 Children, although seen as resilient, can suffer greatly during a divorce. Thankfully, attentive and loving parents can ease the transition to improve their child's outcome. Learn more about how to help your child cope during your impending Illinois divorce, and discover how a seasoned attorney can ease the process so that you have more time to focus on your child's needs.
Place Your Child's Interests at the Forefront
Loving parents are generally pretty attentive to the needs and well-being of their children, but during a divorce, life can feel pretty out of sorts. Add in a dose of guilt, depression, or even just the stress that a divorce may cause, and it is easy to see why parents sometimes lose sight of what might be best for their kids. Parents may also become preoccupied with "winning" the divorce - and not necessarily because they want to get even with their spouse. Some simply struggle with the idea of splitting the time they have with their children.
To avoid such issues in your divorce, start by first examining your situation, rather than your feelings. Consider what your child needs most. Is it stability? Perhaps they would adjust best if allowed to stay in their current neighborhood, rather than having to move and change schools. Now consider which parent may be able to best meet your child's daily needs. Now consider how you ensure your child has their other needs met - specifically time and a connection with the parent that cannot meet their daily needs. Use all of this as a foundation for your parenting plan.
Seek Outside Support and Assistance
Perhaps one of the biggest mistakes that well-intentioned parents make is trying to handle too much on their own. As a result, they may become overstressed, over-tired, and overwhelmed - so much so that they may overlook an issue with their child. Alternatively, a parent could unintentionally lean on their child during the divorce, which can cause them a great deal of harm, both immediately and in the distant future. Avoid such issues by ensuring you have outside support from family, friends, or support groups. Seek therapy, if needed - and not just for yourself. Consider also calling in a family therapist or child therapist to help your family through this difficult transition. Lastly, ensure you have an attorney on your side, easing the load.
Able to do everything from completing and filing paperwork, your attorney can free you up to ensure you have the time and energy to focus on your child's needs. Moreover, you reduce the risk of costly mistakes or issues in your divorce. An attorney can even serve as the communicator between you and your spouse, thereby reducing the chances of an altercation while trying to navigate through the stressful divorce process.
Contact Our Wheaton Divorce Lawyers
Davi Law Group, LLC is dedicated to safeguarding the best interests and well-being of children. We offer committed, skilled legal counsel for your Illinois divorce case. Call 630-580-6373 to schedule a personalized consultation with one of our DuPage County divorce attorneys today.
Source:
https://www.npr.org/2019/03/07/701136979/what-if-we-lived-in-two-houses-talking-kids-through-divorce