Free Initial Consultations

630-580-6373
With offices in Naperville, Joliet, Wheaton & Chicago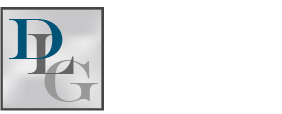 Any child can struggle with the divorce of their parents, but children with special needs are often more vulnerable to the changes and stress that often accompany the divorce process. As such, divorcing parents with special needs children are encouraged to go the extra mile to help their child cope. The following can help you learn some strategies to use with your child, and it can help you discover how an experienced divorce lawyer may be able to help.
Discussing the Divorce with Your Child
Divorce is about the parents, and their need to separate. However, children are still greatly impacted by divorce, which is why parents are encouraged to speak to their children before the process starts. Of course, talking to a special needs child is going to be different than talking to a child without special needs.
Honesty is typically the best route, but certain things will need to be considered, such as the developmental age of the child, the coping ability of the child, and the child's overall understanding of their family's structure before deciding on discussion points. Also, if possible, both parents should be present at the time of the discussion.
Starting the Separation Process
Parents with special needs children know that changes in environment and schedules can wreak havoc on the child's emotional state. As such, parents may want to pursue the separation slowly, and with great care. Perhaps a birdnesting arrangement would be suitable, provided both parents can adhere to the child's schedule. Alternatively, one parent can move out but they might still spend most of their typical day with the child (i.e. after work or school). The decision on how to go about it is entirely yours, but remember that a slow and steady change is less likely to cause issues.
Negotiating Child-Related Matters
Divorcing couples can settle matters of their divorce in one of two ways: they can negotiate through some form of alternative dispute resolution, or they can litigate the divorce in family court. While the latter may be suitable for some parties, those with special needs children are (for the most part) encouraged to seek a mediated divorce instead of a litigated one. The reasoning for this is that mediated divorces tend to offer more flexibility and decision-making power for divorcing couples, which can ensure the child's needs are better met. In contrast, the decision in a litigated divorce is left up to the judge. You know your child best, and the decision of where and how they spend their time should be left up to the parents.
Contact Our DuPage County Family Law Attorneys
Although a mediated divorce does not require the assistance of an attorney, divorcing parties are still encouraged to have legal counsel on their side – not just to ensure their rights are protected, but also because the workings of a divorce case are often complex. Backed by experience and knowledge, the Davi Law Group, LLC is the firm to call for your divorce needs. We will protect the best interests of your child, advise you of your options, and guide you through the entire process. Schedule your consultation with our DuPage County divorce attorneys by calling 630-580-6373 today.