Free Initial Consultations

630-580-6373
With offices in Naperville, Joliet, Wheaton & Chicago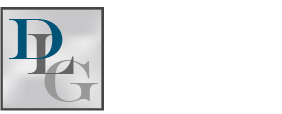 Divorce can negatively impact all involved parties, but children are often the most vulnerable to serious and long-term effects. One of those possible effects is the emergence (or resurgence) of separation anxiety. Learn how to help your child deal with separation anxiety after divorce, and discover what an experienced attorney can do to assist.
Divorce and Separation Anxiety in Children
Although separation anxiety is most commonly associated with the toddler years, children of any age can experience it – especially if they are dealing with a difficult or traumatizing event. Death of a loved one, changes in their environment, and divorce are just a few examples. Most cases are minor and will resolve with time. However, more extreme cases may require the specialized assistance of a therapist, psychologist, or psychiatrist.
Recognizing the Signs of Separation Anxiety
Children who are experiencing separation anxiety may display a wide range of symptoms, including:
Withdrawing from family and friends,
Excessive fear of being alone or away from a parent,
Nightmares or anxiety about nightmares,
Sleeping difficulty or sleep anxiety,
Complaints of physical pain before or at the time of separation from a parent,
Strange or frequent illnesses/ailments, and
Fear that something "bad" will happen while a parent is away.
Helping Your Child Cope with Separation Anxiety
While some children may require immediate or intense therapy to cope with their separation anxiety, that is not always the case. Instead, parents may be able to make various adjustments that can improve the situation for their child. For example, children may experience less anxiety over being away from a parent if they know and can see when the next pick-up day and time will be. You can do this with a chart or calendar, or you can create your own methods. Other possible strategies could include:
Allowing your child to take a special item to each home;
Staying calm yourself, reassuring your child you love them and will see them soon, and then quickly removing yourself from the situation if your child becomes anxious about leaving you;
Keeping the schedule as consistent and predictable as possible;
Maintaining a consistent routine at each home to reduce the overall stress the child is feeling;
Practice various calming techniques with your child that they can use (i.e. breathing or counting);
Listen to your child and ask open-ended questions to get to the root of their fears;
Validate your child's feelings and then reassure them where you can; and
If your child is refusing to separate and does not want to spend time with the other parent, it is critical that you set firm but compassionate boundaries.
Contact Our DuPage County Divorce Lawyers
At Davi Law Group, LLC, we have assisted families through a variety of divorce and child-related challenges. Committed to protecting your child's best interests, our DuPage County divorce lawyers can help you strategize a divorce plan that can reduce your child's risk of emotional trauma issues, such as separation anxiety. Start by scheduling a personalized and confidential consultation. Call 630-580-6373 today.
Source:
http://www.heraldextra.com/sanpete-county/commentary/separation-anxiety-may-occur-what-to-do/article_45acc67f-158a-5fb2-b769-6fd53d313a60.html