Free Initial Consultations

630-580-6373
With offices in Naperville, Joliet, Wheaton, Plainfield & Chicago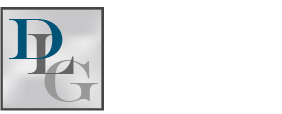 The federal government has invested hundreds of millions of dollars into programs that are designed to promote healthy marriages, but a new study has found this spending hasn't impacted marriage or divorce trends the way they were intended.
By the end of the fiscal year, the government will have invested $800 in the Healthy Marriage Initiative to fund multiple programs to improve relationships.
Between 2000 and 2010, marriage rates continued to decline, especially in locations where a lot of Healthy Marriage Initiative funds were used. The study, conducted by the National Center for Family and Marriage Research at Bowling Green State University, reviewed more than $600 million federal dollars spent between the same period.
Ten years ago, Assistant Secretary for Children and Families Wade F. Horn believed that teaching relationship skills would help improve relationship success for couples.
The research was designed to explore the potential impact that government spending and programs could have on marriage and divorce rates. Some scholars believe that simply judging program success by marriage rates is unfair, since this doesn't really capture all of the benefits. Other federal research studies, however, have found that looking at specific programs doesn't reveal any major improvements for healthy relationships, either.
Brigham Young University professor Alan J. Hawkins believes that any positive impacts from these federal funds has been small, stating "We're still on the very steep part of the learning curve." Many of the people who believe that these federal dollars are not performing as expected believe that with budget concerns looming, the money could be better spent elsewhere.
With research indicating there's very little impact on federal dollars and improved relationships, the Healthy Marriage Initiative could become a thing of the past. If you or someone you know has been contemplating divorce, contact an
Illinois family law attorney
today.