Free Initial Consultations

630-580-6373
With offices in Naperville, Joliet, Wheaton & Chicago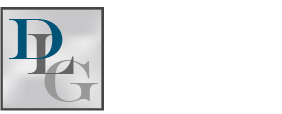 While many parents are able to complete their divorce with little to no fanfare, there are situations in which the best interest of the child comes into question. In these difficult and often heartbreaking cases, a Guardian Ad Litem (GAL) may be assigned. Learn more about what an assignment of this court liaison may mean for your Illinois child custody case, and discover what our seasoned Wheaton divorce attorneys can do to help with the situation.
Understanding the Role of a Guardian Ad Litem
Either parent can request that a Guardian Ad Litem be assigned to their case. Alternatively, a judge may assign one, if they feel that the aid of one is warranted. Considered a liaison for the court, they serve as an advocate for the child. They may visit them at school, or at home. They may also meet privately with each of the parents, the school, and persons of interest to the child or family (i.e. stepparents, grandparents, etc.). Requests for a list of witnesses may also be made.
The goal here is to understand the child's current situation, and then reach a decision regarding what may be best for their future. Considerations can include where the child will live, and the amount of time they might spend with each parent. It is important to note that the Guardian Ad Litem is not the child's attorney, so while they may allow the child to voice their preferences and desires, they are not obligated to follow the child's wishes when making their determination.
What to Do When a Guardian Ad Litem is Assigned in Your Case
Whether you or your spouse request the aid of a Guardian Ad Litem in your case, or a judge assigns one, it is important to ensure that you take the right steps and precautions. Even small issues can become a big deal under the careful scrutiny of a GAL. For example, if you and. your spouse argued frequently, you could be named the instigator of those fights, which could affect the amount of time you have with your child. A seasoned divorce lawyer can walk you through the process and protect your rights, along with the best interests of your child.
Contact Our Wheaton Family Law Attorneys
If you feel that a GAL should be assigned to your Illinois divorce case, or if you have recently had one appointed, contact Davi Law Group, LLC for skilled and experienced legal assistance. Call 630-580-6373 and schedule a private consultation with our DuPage County family law attorneys today. No matter what the situation, we will strive for the most favorable outcome.
Sources:
http://www.ilga.gov/legislation/ilcs/fulltext.asp?DocName=070504050K2-17
https://www.illinoiscasa.org