Free Initial Consultations

630-580-6373
With offices in Naperville, Joliet, Wheaton & Chicago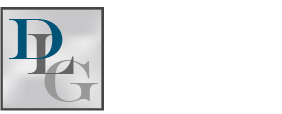 Divorce is often described as a battle—a contentious fight between spouses. However, this does not have to be the case with every divorce. Collaborative divorce, which may not work for everyone, can work well for some couples. If parties can put aside some of the feelings they may have about their spouse, it may be be possible to cooperate with each other and have a less contentious divorce.
What is a Collaborative Divorce?
When a couple divorces they must make important decisions about property distribution, spousal support, and child custody. If the couple chooses to pursue a collaborative divorce, then they are choosing to work together to decide these important questions. Both spouses must hire their own attorneys who are trained to make important decisions in a divorce. Each spouse and his or her attorney will have a series of meetings to help the couple come to an agreement about the divorce. Collaborative divorce focuses on resolving issues without placing blame on either spouse.
Who Can Help with a Collaborative Divorce?
In a collaborative divorce, each spouse can use different types of professionals to help the couple arrive at an agreement. Spouses may hire a child specialist, financial advisors, and even a life coach to help them both keep the divorce moving forward. These different professionals can help facilitate the divorce by giving the couple space to discuss critical issues such as finances and different emotions they may both have about the divorce.
What Happens if the Collaborative Process Does Not Work?
If a collaborative divorce process works for the couple, then they can avoid multiple hearings at court. But if the process fails, and the divorce needs to be litigated in court, the attorneys that facilitated the collaborative process may not be able to represent the couple again in new litigation. However, if the collaborative process does work, then the couple can provide a draft of their agreement terms to the court, and the court will force the couple to abide by the terms of the divorce settlement they created.
Why Should We Have a Collaborative Divorce?
One of the main reasons to have a collaborative divorce is to avoid litigation. Litigation is expensive and a collaborative divorce can lower the cost for the couple. More importantly, the collaborative divorce process allows the couple to take control of their divorce and make important decisions on their own terms.
Let an Attorney Help
Divorce does not have to be a battle. It also does not have to be a process where a court makes every decision for you. If you think collaborative divorce could be an option for you, then contact the DuPage County divorce attorneys at Davi Law Group, LLC. We can help you figure out what you and your spouse need to have an amicable divorce. Please contact us today to schedule your appointment.
Source:
http://www.ilga.gov/legislation/ilcs/ilcs4.asp?ActID=2086&ChapterID=59&SeqStart=6000000&SeqEnd=8300000