Free Initial Consultations

630-580-6373
With offices in Naperville, Joliet, Wheaton, Plainfield & Chicago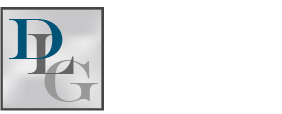 What Happens if He/She Still Doesn't Pay the Child Support?
Many custodial parents depend on the noncustodial parent's child support payments to ensure that they have at least their most basic needs covered. Sadly, those who depend on this support often do not actually receive it – meaning both the parents and, more importantly, the children, will suffer. In a 2013 press release, the United States Census Bureau reported that only 62.3 percent of all child support owed in 2011 (the latest year for which data was available) was actually paid to the parent owed the support. Fortunately, there are legal actions that can be taken to force the other parent to start paying the child support.
How to Enforce a Court Order
If you have a court order to receive child support, there are ways to legally enforce this order so that parent starts paying. Some of the legal actions you can take include:
1) Filing a petition for rule to show cause asking the court to hold the payor (parent ordered to pay support) in contempt of court:
When a person acts in a way that violates a court order outside of that courtroom, they can be held in indirect contempt of court. A rule to show cause places a burden on the other party to show why they should not be held in contempt of court for violating a court order. If a court finds that the payor has violated a particular court order requiring they pay child support, they can hold that parent in contempt of court and can even send that party to jail.
2) Seeking to have the payor's driver's license suspended:
The Family Financial Responsibility Act allows Illinois courts to work with the Secretary of State's office to suspend the driver's license of someone who falls three or more months behind in court-ordered child support payments and owes at least $500. This can be ordered by a circuit court that notifies the Secretary of State's office directly, or by the Illinois Department of Healthcare and Family Services.
3) Petitioning the court to have the payor's employer withhold the funds from the payor's wages:
Illinois courts can require that child support payments are automatically withheld from a payor's paycheck. Unless the court allows an alternative payment method, the payments will first go to the State Disbursement Unit before ultimately being paid to the receiving parent.
Where to Start
If you are owed child support by your child's other parent, contact the qualified DuPage County domestic relations attorneys at Davi Law Group, LLC to pursue one of many available legal actions to get you the money. Our team has handled countless child support cases in DuPage County and surrounding Illinois counties and can help you get the money you are entitled to for your child.